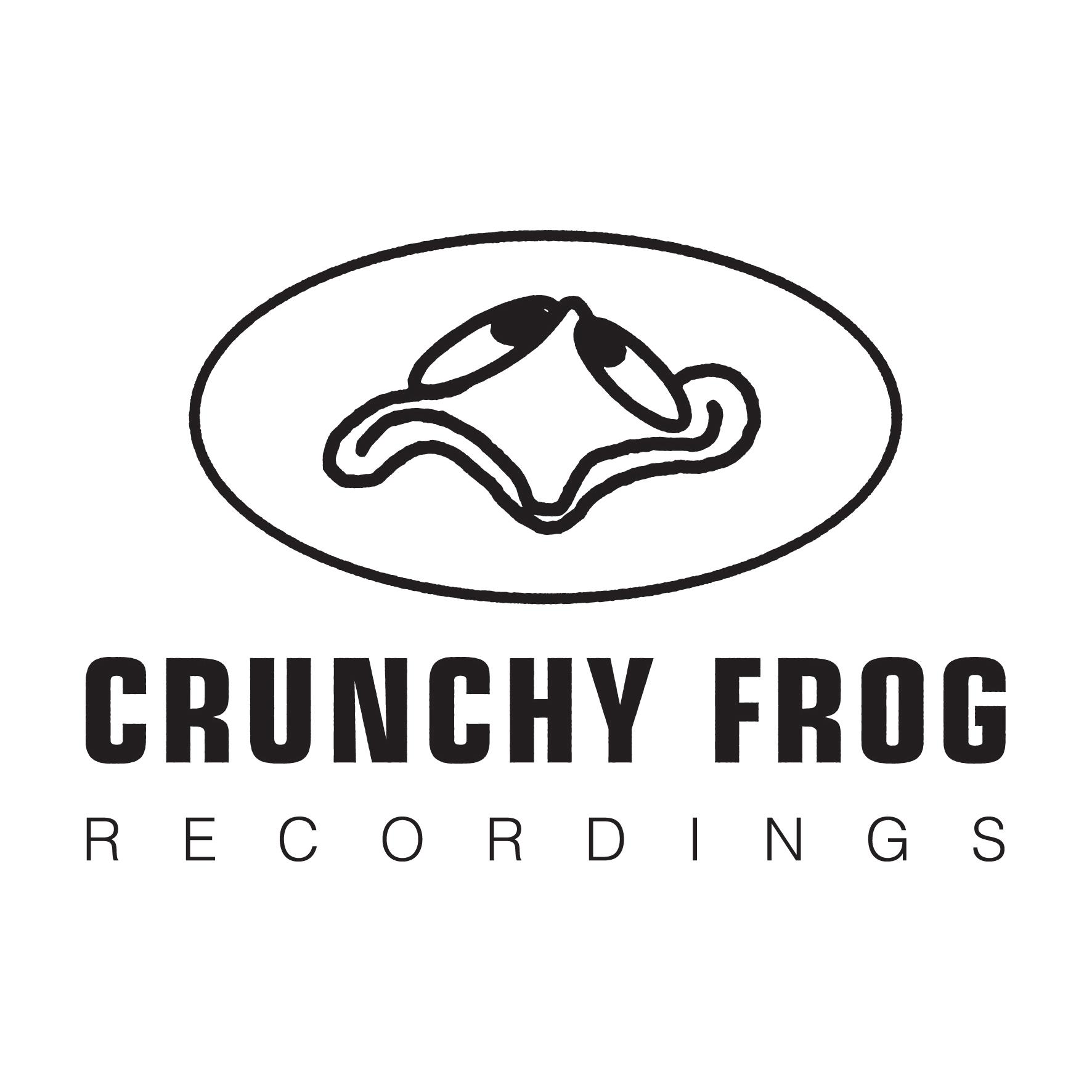 Consistently offering up inspiring new music not just from Denmark, but from artists that they love from around the world, Crunchy Frog has grown to become an iconic label and a great place to discover passionate releases from artists both new and established. To find out more about the label's 20 year history as well as what the future holds, we invited label founder Jesper 'Yebo' Reginal to share the ideas behind, and memories surrounding this prestigious label in an exclusive Ja Ja Ja Spotlight interview!
Crunchy Frog will be heading to London on Thursday 4th February to present the 11th edition of Crunchy Club, a live event bringing PowerSolo, The Tremolo Beer Gut and Oh! Gunquit to The Victoria in Dalston. It's free to attend, so make sure to head down, and to get a thorough introduction to Crunchy Frog and its back story ahead of the show, read on and find out what Yebo has to say…
Spotlight: Crunchy Frog Recordings
Please introduce yourself!
I'm Yebo and I run the Danish indie label and publisher Crunchy Frog. I'm also a producer, songwriter and active musician.
Crunchy Frog recently celebrated more than 20 years of existence, so this might be a tough one – but can you run us through a brief history of the label?!
Yeah, do you have a few hours? I guess the brief story is that in 1994 we decided to release our own debut album with the band THAU. Crunchy Frog was created to do just that. The album was quite successful which means we made our money back. If that hadn't happened, Crunchy Frog might have ended there and then. But we journeyed on and took the label duties quite seriously, and within a few years we started releasing like-minded indie rock bands from the Copenhagen noise and avant garde scene.
It was make or break in the true sense of that phrase: make your money back or you're broke – haha. We operated on what seemed to be a perpetual deficit. Whenever we got rid of our debt, we invested in a new record. The turning point – both creatively and financially – came when we signed two bands in the late 90s. Superheroes was an indie *pop* band, doing original analog synth pop/new wave a few years ahead of the curb. As usual we didn't anticipate making a lot of money on this band either, but we had a big discussion about the core values of the label. Until then Crunchy Frog was strictly alt rock, noise and experimental. Could we release a band that – even though they were quirky and quite unique – essentially did pop music? At the end of a crucial meeting we decided: we can and should release any band that we really love and want to work with. So we did.
Around the same time Sune Rose Wagner (of The Raveonettes) and I founded a band, The Tremolo Beer Gut playing very retro old school surf/garage/movie score type originals. Again we had the discussion: can Crunchy Frog release stuff that is THAT retro? And the answer was again: If we love it, we can release it.
In retrospect I guess this constitutes 3 strands in the catalogue: Indie rock (the old 90s bands, Shiny Darkly, Beta Satan, The Malpractice etc), quirky pop (Junior Senior, superheroes, Jenny Wilson etc) and retro-infused rock'n'roll (The Raveonettes, Thee Attacks, PowerSolo etc.).
What would you point out as being some of the key releases in the label's history?
Elaborating on the not-so-brief history of the label, I guess the first superheroes and the first The Tremolo Beer Gut releases were quite essential in defining the direction(s) of the label. Then in 2002 we released two debut albums that kind of exploded the brand so to speak. Junior Senior's D-D-Don't Don't Stop the Beat and The Raveonettes' Whip It On hit it pretty big in each their way. Needless to say they were quite important for the business side of things as well.
During the course of 20+ years we've released about 29 artists, and I guess the first album from each of them holds a special place in our hearts. We work very closely with the bands both creatively and as 50/50 business partners, so when we sign a band it's like getting new family member. Both on a personal level but also in defining the label.
A label really is nothing without the artists and the releases. I guess it's been a great thing for us to start careers for bands like PowerSolo, Thee Attacks, Beta Satan/The Malpractice and Shiny Darkly and also sign people we were already huge fans of like Jon Spencer and Heavy Trash, Jenny Wilson, Apparat Organ Quartet and 18th Dye.
As well as working with some of Denmark's finest artists, you've also released artists from Sweden, Iceland… so how do you find new bands and artists to work with?
Many ways. Sometimes by not even trying – haha. I mean: we receive so many demos and records from bands that it's kind of overwhelming, so each time you hear a new band you almost wish it'll be shit. And mostly that wish comes true in a big stinky way. But once in a while something is just undeniably good. It can be a demo, or a band you hear about through artists already signed. Maybe a live discovery. It's kind of an organic process. If anyone at the label hears something great we share it, and a consensus kind of spreads. Yeah, we need to do this.
There are a lot of bands that we *could* sign, but would be fine with someone else releasing. Then there are bands where we'd be kind of pissed off if someone else got to do it. THOSE bands we go after. As for the foreign bands we have strong ties to Sweden and especially the Malmö scene around Tambourine Studios, so that accounts for The Mopeds, Per from Tremolo and even Jenny Wilson and her previous band First Floor Power.
Apparat Organ Quartet came through Thor at Crunchy who is Icelandic and had the connections to them. Heavy Trash came about as Jon Spencer is a fan of The TBG and even appeared on their recordings and live shows and vice versa. When he founded Heavy Trash with Matt Verta-Ray he asked if we'd release them in Northern Europe. Sir, Yes Sir! We'd be delighted Mr. Spencer.
If you had to describe the 'philosophy' behind Crunchy Frog, what would it be?
50/50 collaboration with the bands and full creative control and artistic freedom (under the influence of yours truly who is a quite hands on – hands in sometimes – A&R).
I guess we have the luxury of working with bands we really like artistically and as people. In the first many years we worked with no salary and no real hope of even making our money back. We still decided to release bands and albums because we thought it was important that they get released. At the heart of the label, this is still the motivation: would we work for free to release this record? In that way the creative space is not allowed to be contaminated by the commercial interests. And that is a huge luxury that we allow ourselves.
We've carved ourselves this little corner of the music industry where it's warm and fuzzy and cosy, and then we go outside to promote and compete we are as aggressive and money grabbing as the rest of them. Respecting the artist's wishes, but nonetheless vigorously trying to turn a buck exploiting the masters and the music. I remember negotiating with a major label about a Junior Senior album, and getting a note from the label boss saying: "You guys are even more greedy than us". I took that as a compliment. We basically try to look out for our people and keep them from being fucked by the industry.
How would you say the experience of running a label in 2016 differs to when you started out? Obviously, the musical climate is now extremely different – but do you feel that your priorities as a label have had to change to accommodate this?
Not really. It's all about the music and the people. Making great records is what we must do then and now and in the future. Adapting to the ever changing distribution models and media landscape is a challenge that has to be met, but the core business as a label is the same.
What are your personal favourite releases from the Crunchy Frog back catalogue?
Unfair question. I love aaaaall my children. Usually it is the next one, that we haven't even released yet. We work so hard at making them great, and then, when they are released, the PR guys go into action and I focus on the next one.
But one that I can maybe emphasise without offending anyone (since the band is not active anymore) is a record we listen to a lot at the office since it is kind of the Thank Thor It's Friday-record that signals that it is time a beer: Girls by Beta Satan. It's such a monster of a record. They only released this one. It's this totally juvenile – make that infantile – burst of cursing, violent pop songs with loads of distortion with lyrics that balance between idiocy and genius (but firmly falling in the latter category in the end) and is just a great way to end the work week and start the weekend.
You're bringing Crunchy Frog to London on the 4th February to launch the 11th edition of your club night – can you tell us what the evening has in store?
Two of our most esteemed live bands will be on stage. PowerSolo and The Tremolo Beer Gut. Both are from the "rock'n'roll with a retro slant"- category but they appeal to a wide audience. PowerSolo because of their humour and catchy melodies and The TBG because of their cool and sexy surf vibe, that most people tend to dig. We are co-producing the night with our pals from Dirty Water Records who bring Oh! Gunquit from London to the party. They seem like a fun and rocking band as well. Should be grand. Entrance is free, and if that door money is spent at the bar we're off to a good start.
And finally, what can fans of the label look forward to in 2016?
First and foremost: Our most recent signing D/troit will release their debut 6-track EP Do the Right Thing outside of Denmark. They are an awesome soul band with a definite gritty 70s vibe. Some R'n'B and funk (in the original definitions of those words) in there. And great pop songs at heart. We think they can really work in the UK. Their singles 'The 45' and 'Do The Right Thing' have been played a lot on the Danish equivalents of BBC 1, 2 and 6. Can NOT recommend them enough.
Secondly: We are going to release a special edition of Live, Beyond Our Means by The TBG. The package contains LP, CD, red light filters and a genuine bona fide smoke machine, so you can get the real TBG live feeling in the privacy of your own castle. Some package eh? It'll be super expensive and limited, but hey: you get a SMOKE MACHINE!!!
Thirdly: Then we have an interesting PowerSolo release on the way. Tue Track (of Malk de Koijn) who is the premier hip hop producer in Denmark has made his own version of the most recent PS-album called The Real Sound. Tue Track presents The Unreal Zound – and it's WAY out there. The most free thinking and brilliant producer riffing on the most anarchistic rock'n'roll bands spoofy #1 hit songs. It's certainly different – and in a good way.
More records are in the pipeline from The Malpractice and ONBC, but it's too early to say when they'll be ready for release.