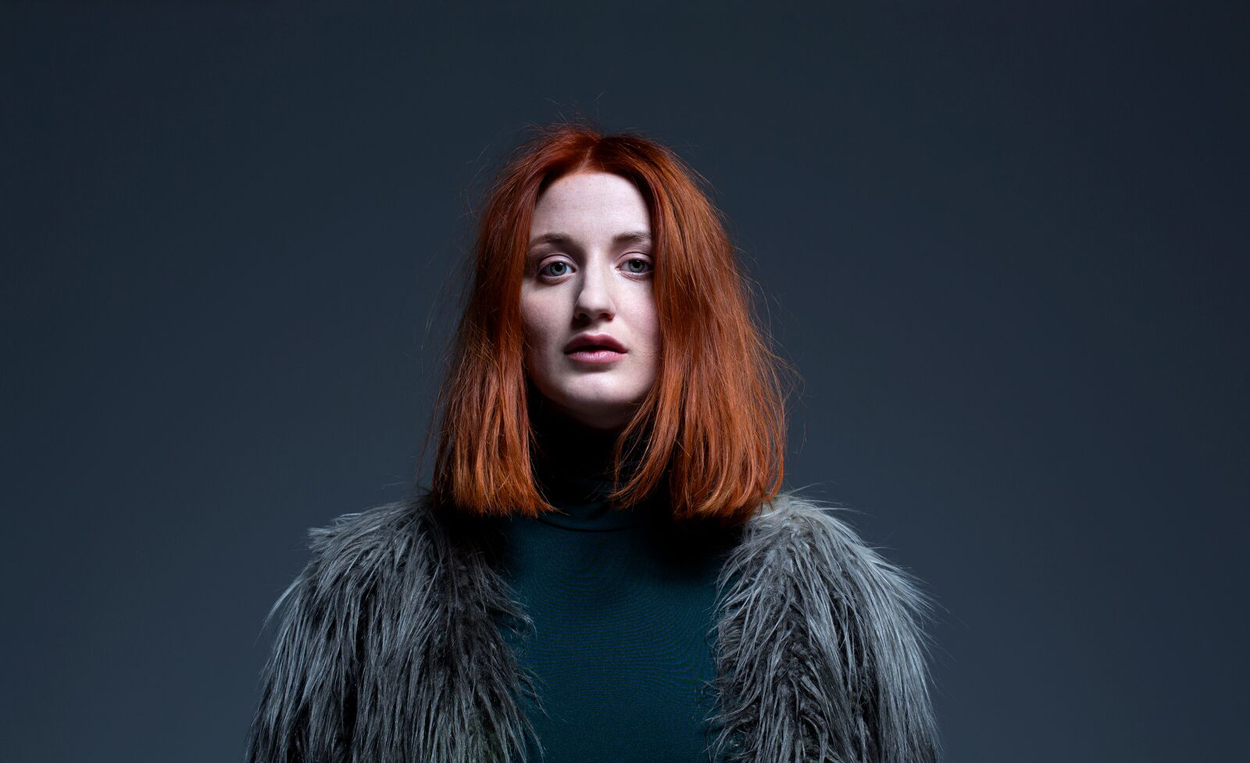 Photo: Stian Andersen
The Norwegian indie-electro pop musician Alida grew up with dreams of performing music, and her first audience was no more than her beloved teddy bears lined up on her bed.
At the beginning of her tender twenty years, she released her debut record To Where We Reside via Starbox Music. This was followed by the powerful and eclectic single 'When I Die' last December. And guess what? Her next stroke of genius is just around the corner – we met Alida on a very cold and snowy day in the centre of Norway's capital Oslo, enjoying the warming heat of the fireplace next to us, to chat about her new song 'Leave It All Behind', songwriting in general and creativity in its purest moments.
Spotlight Interview: Alida
For those that haven't met you yet, could you please introduce yourself — who are you, where are you from, and how would you describe what you do?
My name is Alida. And I'm from the west coast of Norway. From the countryside, from a small mountain with a bunch of houses — in the middle of nowhere. I grew up there, but today I live in Oslo. What do I do? I basically write songs, sing and enjoy life.
You just released your new song on Friday. Can you tell us about it?
The song is called 'Leave It All Behind'. It's a very energetic song. I don't want to say exactly what it is about, because in a way it's up to each one individually to figure out what it means for them. When I wrote the song, I was thinking about one image: Escaping into another world. I describe the current world as a paper land, something that's very fragile, but on the other hand very structured.
Maybe it is about leaving the routine of your daily life behind?
Yes, absolutely. We have all these rules we follow. 'Leave It All Behind' is about imagining how it would be breaking free from these. It's about discovering new things in what we already know. The song starts pretty calmly, but then it's kind of going crazy.
When you write music — what comes first, the lyrics or the melodies?
Usually it's melodies coming first. While I sing melodies, I make up nonsense words, throwing some lyrical phrases that go along with the sound and the melody. Sometimes I recognize "Oh, I like that phrase, I want to keep it". It's a spontaneous flow I try to put myself into, and afterwards I start writing on my laptop, like precisely and exactly what I want to say.
Where do you find your creativity? I guess it would be way too simple to ask you, a musician from the Nordic countries, if you find inspiration in nature. Or is it?
I think it's a very natural thing for people to want to create something. Creativity is something you find in everyone. I hate it, when people say, YOU are a creative person and YOU are NOT a creative person. That seems to be just about how much you have done those things. Some people like doing music more than others do, and some people like painting more than others do. To me creativity is just about kind of connecting with the playful side of me. When we were kids, we played and created things all the time out of what we have. I used to play with the weeds outside my parents house, pulled them out and said: "This was the father, this the mother, the children…" For me, it was a big play. In a way, that was me doing art with what I had.
And then you grow up and find yourself in your scheduled life …
Exactly. I just made that play with the weeds for myself. It was no fear involved, it wasn't like "Oh, am I going to be good enough for coming up with this idea?" But later people get so into being perfectionists. When I went to music high school, I wrote one song every year. Compared to now, that's so little. It was because I was a perfectionist. I was so picky and threw away a lot of ideas, all the time, because it had to be perfect. These days, I try to have none of those expectations.
That sounds great — does it work in the end?
I try to sit down, by the piano for example… but trying is not always so easy, of course, sometimes I'm scared. But what I try to do is to throw this fear away: It's twelve notes. You can choose from them. Start with one, then you choose a word and you just put it together. You can use that. Just feel inspired by that! You have to start with something. In the end it's fun to create new things. It's about exploring the things that already exist and create something new out of it. The notes already exist. I know it's not me coming up with this crazy stuff that no one else ever invented before. But just don't be scared.
Did your parents support your creativity?
Yes, definitely. Oh my goodness, I don't know if you can find any more supportive parents than mine. Because I had been screaming so loud and making all these weird noises when I was training my voice. At all times during the day. And my parents have never, never ever ever complained. They have always just told me to do what I like. They encouraged me. But I never felt pressure to have to do music.
Do you have any good new music tips to share with us?
Some of my favourite Scandinavian artists are Ji Nilsson and Noonie Bao. I've listened to them a lot lately; they both have great, captivating songs, and their voices are unique and interesting.
And finally, what does the rest of the year hold for you?
Oh, the rest of the year? That's a long time. It's just the beginning. I'm going to release a lot more music, and play concerts. And, of course, I'll write music all the time. There are some different projects that will be released later. Yes, that's pretty much it.