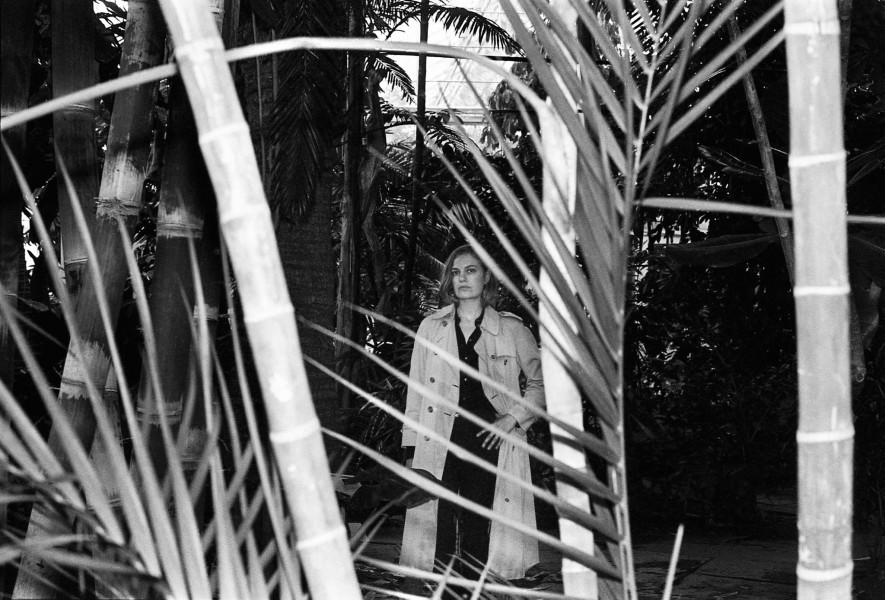 A rare and quietly adventurous artist, Denmark's CTM is a very special musician – bringing elements from a range of artistic mediums and modern music forms into her carefully crafted work.
CTM – or Cæcilie Trier Musik is a cellist, singer, composer, Choir Of Young Believers member, and a highly respected solo artist in her own right. Following the release of her record Variations back in 2013, CTM returned towards the end of 2015 to offer up new sounds taken from her mini-album Suite for a Young Girl, and she's now preparing to perform at  Ja Ja Ja London at The Lexington on the  25th February, at Molotow in Hamburg on the 13th April, and at Musik & Frieden in Berlin on the 14th April!
Find out more about CTM's new work and check out some of her recommended listening tips below for a better insight into the mind fuelling CTM, and make sure to join us at Ja Ja Ja to catch these serene and exploratory sounds live.
Hi Cæcilie, and thanks for joining us! The last time we heard from you was in 2013 when you released Variations – so what made you feel the time was right to release your latest record Suite for a Young Girl?
I don't know, I worked on many different things in between – I have been collaborating with other people, performing with as different things as CAAST (performance group), Choir of Young Believers on a support tour for Depeche Mode, Marching Church and a lot of other things, and making music by myself as well, but I did not feel like any of the things I wrote on my own got close to finished or I simply lost interest in those pieces quickly. That is a feeling of having nothing to say. But then I started working on this suite and things changed immediately. Luckily a lot of intuitive things are going on and I just go along, I was searching for a new form, a new way and some new reasons to make music, and then suddenly I could hear that I had gotten there, to a very intriguing place.
And can you tell us a bit about your ambitions for the record? What did you have in mind when you were making it?
I thought of it as a linear rather than a cyclic piece, and very much a whole though it has eight parts. So each of the eight songs leads on to the next one and depends on the whole, they don't work separately, and the structures were made so that nothing lasts longer than having said what is to be said at that point, if that makes sense. It's not about stretching a state, but moving rapidly from one state to another. So there are repetitions found elsewhere in the music, but not in the sense of for example a classic pop song's repetition of the chorus etc. I thought of it as one long narrative, and created the music after the lyrics, thinking of it as a soundtrack or more like an auditive illustration to the story. So for instance I had this text where the narrator is looking at someone in a bathtub placing the foot under the faucet. Only the lyrics don't tell that this collage of impressions of a mouth and skin, and water is set in a bathtub. So I added the bathtub sounds. It's very simple.
We're very excited to have you join us at Ja Ja Ja – what should our audience expect from your performance?
Usually when talking to other people about the experience of a concert afterwards, I have the impression nobody saw the same show, you know. So no expectations would be my recommendation. Anyway, we are looking forward to coming. Very much.
And finally, do you have big plans for the rest of the year? If so, what do you have in store?
Right now I am trying to find out how to go to Russia, Saint Petersburg to spend some time at a cultural palace where they teach kids drama, dance and music. And the drama group is based on the Stanislavsky method. That would be very interesting to watch, all of the art departments. I sometimes work with a group of people called CAAST, and we do these performances working with theatre, sound and choreography. So I hope we could go join the class of Stanislavsky drama at the cultural palace of St Petersburg, maybe even make something together with the students there.
When I was a kid I was at this summer camp where there were also kids from that school, and I remember them very clearly, their performances, leaving you spellbound because of their natural and extremely skilled ways of being in these hard-core art disciplines. They were tough, and like feathers in the air at the same time. It was something very special. So I want to go spend some time at that school and see what is going on.
I also am making more CTM music, but I don't like talking about that, I have a feeling it brings bad luck to talk about it too early.
Recommended Listening… CTM
1. Inga Copeland – 'advice to young girls'
*I am intrigued by the narrator, it is a very nice journey and it perfectly captures this state of mind that the text encourages.
2. Robert Ashley – 'Love letter part 1/Bruno Part 1 /Love Letter Part 2'
*This is a long-time favourite that was introduced to me by friends a while ago, a very precise and tender way of telling something important.
3. Hans Abrahamsen – 'Winternacht'
*A very beautiful piece, it feels exactly like the title by this Danish composer Hans Abrahamsen. Also HA just made a new piece, Let me tell you, for vocal and orchestra which is very interesting if anyone want to go further into his work.
4. Clarice – 'Caetano Veloso'
*I am in love with Caetano Veloso.
5. Brynje 1&2 – 'Tiden og smerten'
*A beautiful, delicate and forceful piece of music, and I suggest you listen to the whole mixtape, you will stay there for a while.
6. Jacques Brel – 'Ne me quitte pas'
*I like to watch this intense live footage from a Jacques Brel concert where he is looking in to the camera, face covered in sweat, and he is experiencing the lyrics while performing them, begging to not leave him, it is almost to much, or it IS way too much drama, but that is also what's great about it. You have a feeling he is hiding a broken glass in his fist during the whole performance.
7. Annette Peacock – 'young'
*directed by Dale Hoyt …. Also this woman…tranquil cool
8. Kuku Sebsebe – 'Munaye'
*Ethiopian singer with a beautiful timbre and a great dance band.
9. John Coltrane – 'NaimA'
*So serene.
10. Lower – 'At the endless party'
*A band from Copenhagen I love. Beautifully cold, forceful and exotic. Adrian the singer is such a great narrator, and you have the feeling of many layers working as isolated units, even though its music played as a synergetic whole. I remember the first time I saw them perform at Mayhem, I was totally blown away.