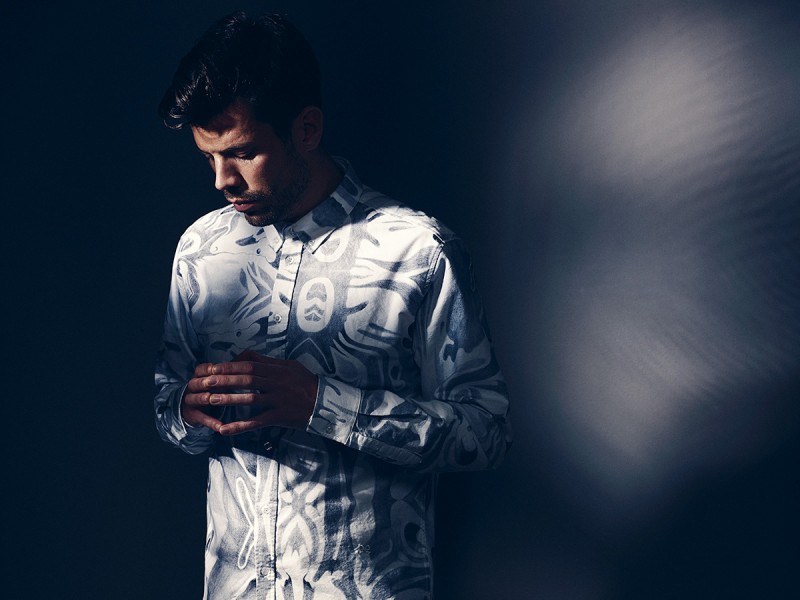 Photo:  Jonas Jensen
Denmark has been something of an ominously bubbling volcano for vibrant, unique pop music of late, and it looks as if this mountain is just about ready to wreak some molten pop havoc. The latest plume of white-hot pop perfection comes from Wangel, the project of one Peter Wangel and producer Kasper Ejlerskov Leonhardt, who are gearing up to release their début LP. 'You Got To Say It Loud' is the first taster from the album, and the title gives the game away from the start – this is a bold statement of intent. Matching something this powerful with visuals is no mean feat, but not only have they done it, they've done it in equally striking fashion, and we are thrilled to share the video with you today!
The first thing that really grabs you about 'You Got To Say It Loud' is Peter's unusual voice, sliding seamlessly from low growl to tremulous falsetto, accompanied by disorienting synth pulses bending around it, as the song gradually builds to a crescendo. Speaking about the track, Peter says: "I'm very pleased to finally present the music, Kasper and I have worked so intensively this past year. It is incredibly liberating. Hopefully, 'You Got To Say It Loud' will pose as an appetizer for what's to come, but for now I simply just hope that the song will grab a hold of people; make them dream and dare to imagine the world in a different way."
The video, directed by Cecilie McNair, opens with a circle of people sitting in an empty room. As the tension and energy of the song explodes, so do our cast of characters – to say any more would spoil things, so check it out below and see for yourself! One thing is certain though – this striking and beautifully composed video reflects everything the song does so well – tension, nuanced emotion and propulsive energy, and the result is that the visuals are every bit as memorable as the song they accompany.
Wangel will release their début album Freedom on March 4th via Playground Music and you can pre-order it here.