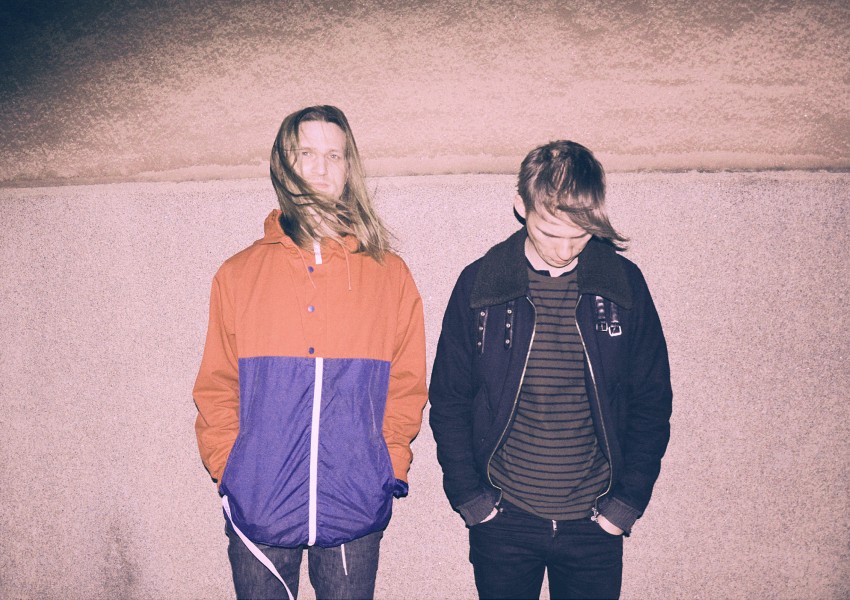 Enigmatic duo Terror Of History turned a lot of heads following the release of their track 'Take Me Back' which cited influences as diverse and Damon Albarn and No Age via Angelo Badalamenti, but it was fellow Swedes The Radio Dept. who seemed to be musical thread tying their generously reverbed dub-inflected sound together. One of the benefits of being a little mysterious is that even when people have no idea what to expect from you, you are still able to confound them completely, in the best possible way, and that's exactly what Terror Of History have managed to do on new track 'God's Silence', which we are delighted to share with you today!
Where 'Take Me Back' was moody and downtempo, 'God's Silence' takes a dreamier approach to proceedings, with clear, sweet harmonies leading the song. The pace is still pretty laidback, but here it feels more like a gentle stroll than a sulk in the corner. It's not without a tinge of melancholy, but the amount of bittersweetness is just right, and reflected beautifully in their video. As surreal, nostalgic images play out, the surreality of their expressions juxtaposes against each other – joy, sadness, confusion and everything besides. The band elaborated a little further about how it came together:
"The video was edited by Mattias Edlund from Wolfhill Arts and is a dreamlike collage of old American advertising and information films from a public domain archive full of smiling people in pale colours – people that probably are dead since a long time ago gives the video a slight touch of sadness. Unpleasantly beautiful. Living, dead, forgotten. But, in contrast, a dreamy song full of hope…"
'God's Silence' is out today on Spotify, and you can catch the band at the Lottarox showcase in Stockholm this coming Monday. Check out the fantastic video below!