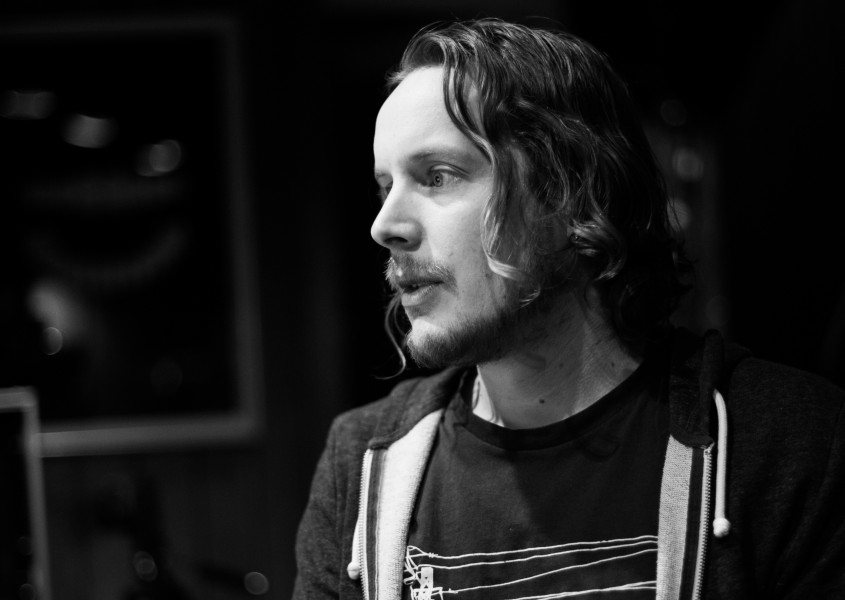 The calling card of Fredrik Georg Eriksson is unquestionably his distinctive voice. Low, rasping and bluesy, he's been compared to the likes of Tom Waits, but what's great about Eriksson's work is that he doesn't let his voice alone lead his music. With his background in punk put aside for now, 'Two Of A Kind' explores 60s pop rhythms and arrangments, and we're very pleased to share it with you today!
With squeals of hammond organ and sax punctuating a rhythm that seems to be insistently summoning you to a dancefloor, Eriksson's voice brings 'Two Of A Kind' out of a psych-tinted daydream and into something else entirely. With some fresh production and electronics mixed in, the result is a little bit Elvis, a little bit Carnaby Street, a little bit Tarantino and an awful lot of fun.
Speaking about the track, Eriksson says: "I wanted to get at some 60's vibe with a lot of swing and percussion to it, that bouncy, cocktail:y carefree thing, but with a few more knives in it. A little less comfortable. King Louie wielding a gun. Less tux, more sweat. Strutty, fun music performed really well, using an idea that originally came from a much darker place, topped off with an insane saxophone. It's sort of a homage to that era, that I believe happened in between the housewife 50's and the late 60's, when everybody just went completely hippie. I wasn't there, but still. I feel like we managed."
'Two Of A Kind' is taken from his forthcoming record called Vagrants, due at the end of March. Recorded at Ingrid Studios in Stockholm with Johan Gustafsson, Vagrants is his second LP as a solo artist, following on from 2014's Volume. You can check out 'Two Of A Kind' below, and it's available to buy now!