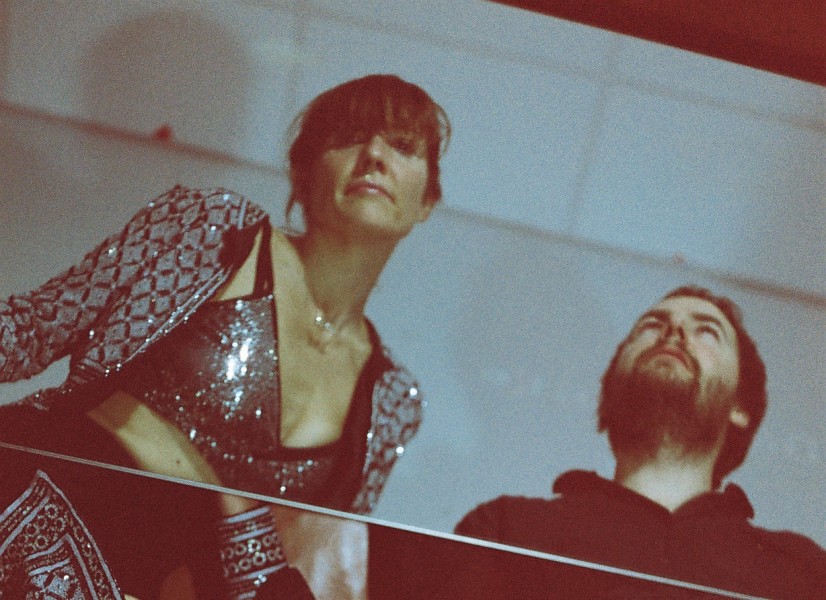 As momentum gathers in earnest for the release of A Nighthawk's début album, we're delighted to share their new video for 'Coming For You'!
With the world's collective thirst for gloomy atmospheric pop remaining yet unquenched, thank goodness we have A Nighthawk on hand to draw up some more icy water from the well. Ominous Exorcist-esque chiming synths introduce 'Coming For You', and from there the tension builds with every bassy strum and keen of strings, as the song's unsettling chorus takes root, spreading through the track until it's firmly fixed in your head.
The video is no less chilling, as it opens with a disembodied hand lying on a bed of moss and browning leaves on a forest floor, immediately followed by a figure retreating into a misty haze. Speaking about the song, singer & multi-instrumentalist Sarah Snavely elaborates: "Fear and the hunt. 'Coming For You' is the first song written for the album and debuted live during the winter of 2015, with fantastic audience reception." The dynamic tones of dark and light in the track will surely be best suited to a live environment, but this frequently unnerving and compelling video accompaniment has to be a close second!
A Nighthawk are Ted Malmros of the Shout Out Louds, Dag för Dag's Sarah Snavely with Victor Hvidfeldt on drums. Their début LP, Ice In The Belly, Fire In The Mind will be released via the band's own Dead Dandelion Collective imprint on February 26th. You can pre-order it here and check out the video for 'Coming For You' below!