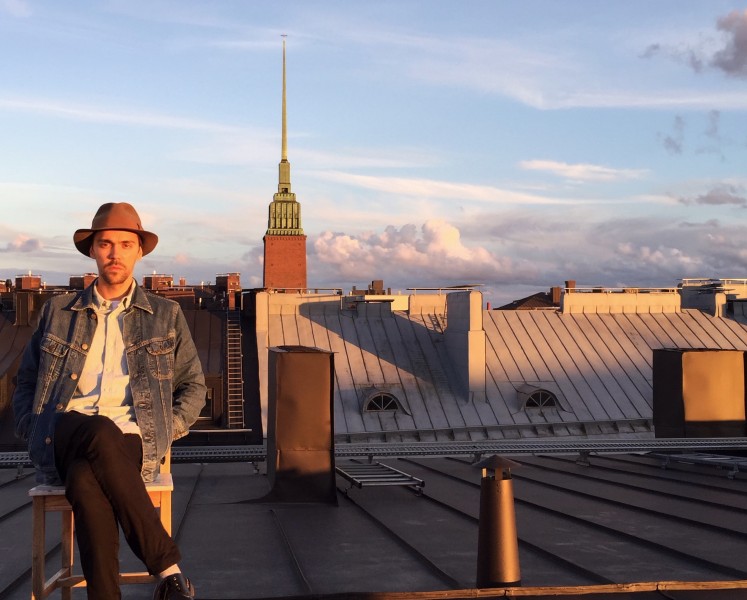 Photo: by Hanna-Leena Vierula
When his band Delay Trees are done with work for the day there's no slacking off for Rami Vierula! When the day is done the night is young, and last year his nocturnal solo project 23:23 was so busy we suspect he's not getting much sleep, but it all benefits our ears, so we're not complaining! Having had not one but three albums re-issued, and not satisfied with just giving his back catalogue a fresh lick of paint, he also released an EP of brand new material, the romantically titled To Die On A Faraway Island With You. As 2016 is now in full swing it seems he's in no danger of stopping his current creative endeavours, as the EP's title track of sorts 'Faraway Island' has now been furnished with a fantastic new video, which we are delighted to share with you today!
Featuring more than a few bleak looking shots of poor Rami looking understandably fed up in swirls of Finnish snow, you can see why his fantasies might turn to the tropical, and though at first the sentiment might seem a little morbid, there's an honesty and sweetness at the lyrical core which pierces through the isolation and longing of which he sings, and will surely reach the heart of the loved one he's addressing. The video, directed by Onni Nieminen, tells the simple story of a song and a message, and matches the gentle pace of the song beautifully with lots of creative flourishes.
To Die On A Faraway Island is available now via Soliti. Check out the wonderful video for the title track exclusively below!