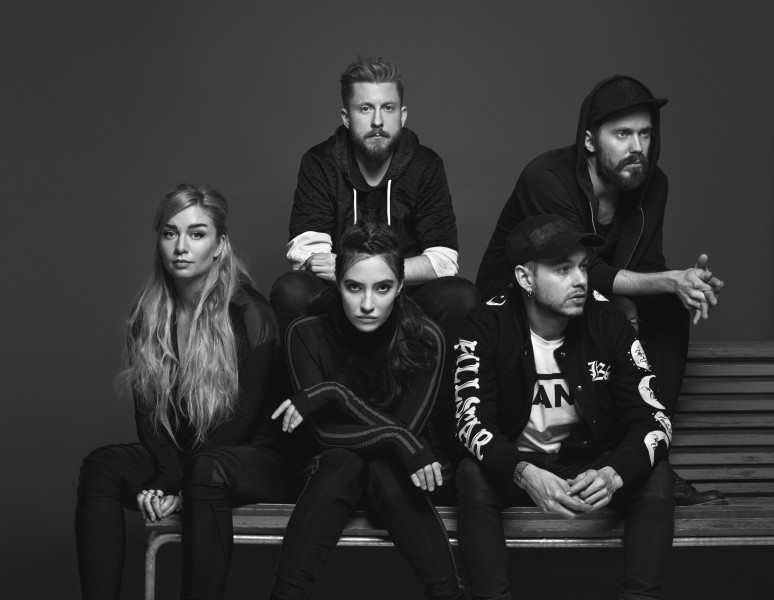 Dark, foreboding, adamant, pulsating… these are just some of the words which could be used to describe the new single just released by Norwegian band Highasakite. The track, 'Someone Who'll Get It', is the first to be lifted from their much anticipated second album, due for release later this year.
"Send a fighter…
Send somebody to me tonight / Send somebody bolder
Send someone not likely to break / Send someone older, send a soldier"
A feisty affair, musically it packs quite a punch, whilst vocally it is both fervent and insistent. The consecutive bassline (Øystein Skar) and drum sequences (Trond Bersu) of a perfectly gelled rhythm section, are the linchpin of this track. Everything else hinges upon their happy union – Kristoffer Lo's understated guitar playing with its random wonk, Marte Eberson's mellow synth sequences and Ingrid Helene Håvik's provocative vocal, all chocolatey rich tones and velvety textures. There is a slow but steady instrumental build to a cloudburst of frantic looping keys and crashing percussion on the chorus, as the dark, stormy vocal is hit with gorgeous flurries of harmonies. This is the kind of song the word 'moreish' was coined to describe: a potent, electrifying, but irresistible magnetic storm which attracts and holds you in its thrall until its last remnants of turmoil die away.
Undoubtedly one of the most exciting bands emerging from the current Norwegian scene, Highasakite are fast making a name for themselves internationally, and the fact that they have been booked to headline dates across Europe is a testament to their rapidly growing popularity. 'Someone Who'll Get It' is quite the powerful teaser, and as a benchmark in terms of the forthcoming album, one that would seem to indicate that not only Highasakite are well on their way to breaking yet more chart records, but more importantly, clearing the few remaining hurdles to reach the finish line of international success.
'Someone Who'll Get It' is out now via Propeller Recordings and you can listen to it below, in all its sumptuous glory.