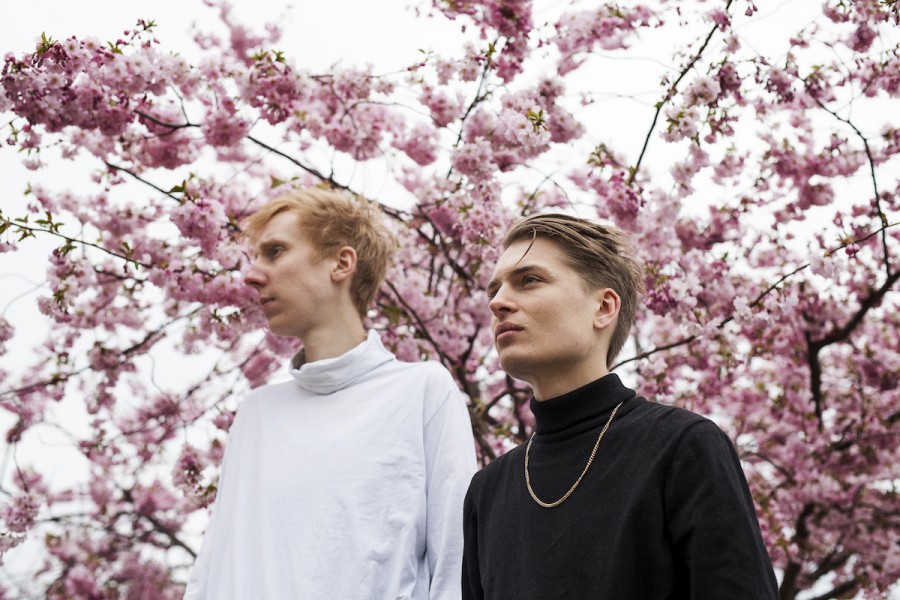 Photo: Dennis Morton
Niels Fejrskov Juhl and Theis Vesterløkke are GENTS, a Danish duo whose taste for eighties sounds and style has led some to label them a 'turtleneck band': a label Juhl is not particularly happy about, saying in an early interview with Soundvenue that: "It implies that we don't take music seriously […] We also have something to say and want to write songs that impact on people's feelings". The band have succeeding in doing that so far though, with their debut EP, entitled Embrace The Future, earning them a bunch of rave reviews, and now they've dropped a video for the single 'Love Is Tears'.
'Love Is Tears' sounds, well, eighties as fuck; from the soft-focus electronics to the baritone vocal, although the presence of the old-school tv in the video might be influencing my opinion on this. This is a good thing though, because everyone loves a bit of eighties-inspired synth-pop, and 'Love Is Tears' is a particularly good example of music evocative of the era. There's a pleasant bounce and groove in the bassline, and Juhl's vocal gives the song a frosty emotional edge: "If there's one thing that you are good at, it is letting people down". The video's mix of vintage electronics and blurry, lava lamp-aided lighting suits the song's blurry mood well. GENTS' Embrace The Future EP is out now.