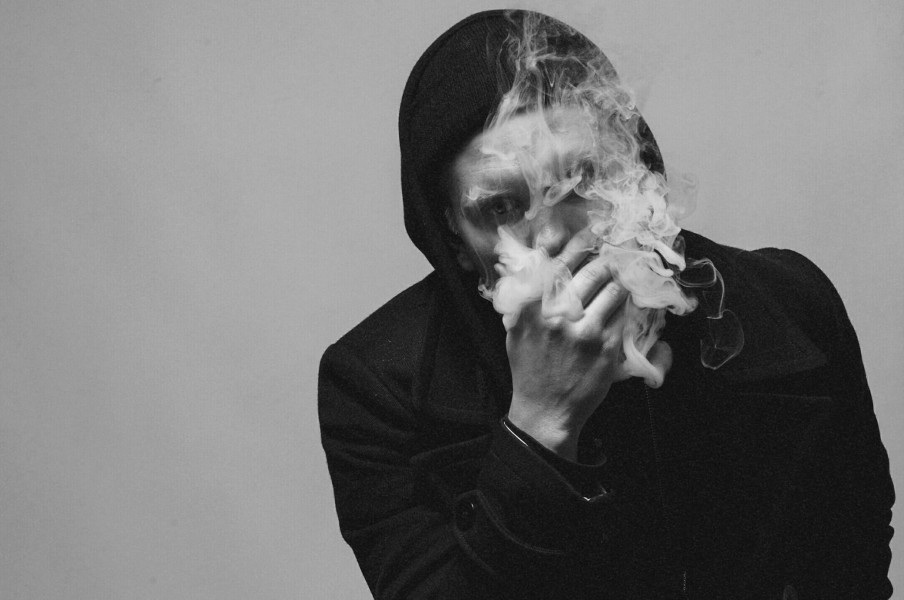 If you've not yet heard the music of Helsinki based hip-hop artist View, then you cleeearly haven't been paying attention!
Selected as One To Watch in our 'Ja Ja Ja's 5 Artists To Watch in 2016' series earlier this year, we remarked that View – also known as 23 year old Finn Juuso Ruohonen – "wraps dark beats around lyrics as paradoxically intense as they are laid back". And we don't say that lightly.
View's EP Avalon has had us captivated since its release back in 2015, boasting unmissable collaborations with LCMDF and Noah Kin as well as a collection of tracks hinting at big and bold things to come from this extremely promising Finnish artist.
Spotlight Interview – View
For those that haven't met you yet, could you please introduce yourself? Who are you, where are you from, and how would you describe what you do?
My real name is Juuso Ruohonen, I am living in Helsinki, Finland. At the moment my main concentration is on music, but besides music I am a voice actor and I do commercials for TV and radio.
Can you give us a brief history of your career so far? Your first inspirations, first track and so on…
I think my first inspirations were Michael Jackson and Nas. Illmatic, the album from, Nas touched me very much and it had a big effect on me as a person. Some could say it was the reason I started to rap.
We read that you were making music for a long time before you decided to release anything, so how did you know that the time was right to start revealing your music to the world?
I am a perfectionist and at that time I knew I wasn't ready. About four years ago I started to make music with a producer who was a close friend of mine. We became room mates and started to discover experimental music. That period in my life had a huge effect on me as an artist. Those years made me who I am right now and about a year ago when I created Avalon, I knew I was ready.
Avalon was your first EP, which landed back in 2015 – how did you make it, and what did you have in mind as you were creating it?
Avalon EP is like a diary from my past. Every song is very personal and focuses on something that I have been through or experienced along my life. Making the EP was a storm full of emotions and feelings that I thought I had already left behind.
And you've already worked alongside a number of collaborators such as Noah Kin and LCMDF – who else would you recommend we check out from the Helsinki scene?
You should definitely checkout Ronya. She's a young and talented singer from Helsinki, with a voice like I have never heard before. Finnish crème de la crème also includes artist named Biniyam who is an up and coming rapper from Helsinki.
What's the best description of your music that you've ever heard?
I think the best thing I've heard about my music was from a Finnish music magazine where some critic was saying that my music is beautiful cause its minimalistic and honest.
Where do you find most inspiration? Do you find it when listening to other music, does it come from life situations, or films…?
Every time I'm on some new music project, I try to listen to music from other genres than rap. I found it too hard to make rap and listen to it at the same time. Most of my inspiration comes from my own life situations or opinions that I have. I'm not a good story teller so it's hard for me to come up with something that is made up.
We're super excited to host you at Ja Ja Ja! What can we expect from your performance there?
Great visuals, heavy bass and an energetic stage performance!
Do you have any new releases lined up that we can look forward to?
There's a new single and music video coming out on February 26th. It's titled 'Coldest Season' and it will also appear on my upcoming debut album.
And finally, what does the rest of the year hold for you?
In Finland we have a good amount of festival shows coming in the summer and also a couple of gigs abroad. I'll also be making new music for the debut album.