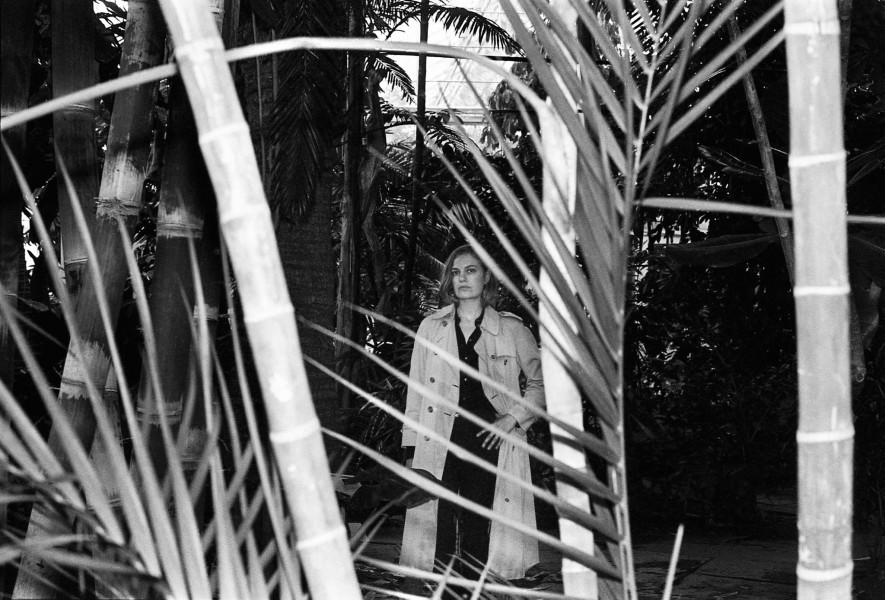 Ja Ja Ja is back on Thursday, returning to The Lexington in London for our first London show of 2016!  We've invited three fantastic artists to join us – want to know more? Then find out what our panel of experts are saying about them in our Roundtable feature!
CTM is Denmark's Cæcilie Trier Musik, cellist, singer, composer, Choir Of Young Believers member, and now, a highly respected solo artist in her own right.
CTM first arrived in this musical incarnation back in 2013, when she unveiled her debut EP Variations to much excitement and acclaim. After a short absence, CTM returned in 2015 to reveal the first taste of new music via the track 'Cézanne', and has now freshly released a mini album entitled Suite for a Young Girl through Danish label Tambourhinoceros.
Bringing modern experimental popular music to the forefront, CTM is a truly inventive artist – as demonstrated in the creativity flowing through her videos – so make sure to explore Suite for a Young Girl ahead of CTM's upcoming performance to get a good grasp of the different dimensions of her music before it's brought to life at Ja Ja Ja.
Watch the superb video for CTM's track 'Cézanne' below and read on to find out what our panel of music experts have to say about the song! 
The Ja Ja Ja Roundtable in February was attended by…
Tim Boddy – Journalist, The 405
Joe Rice – Pitch & Sync
Kieron Tyler – Journalist, MOJO
Tickets for Ja Ja Ja with Smerz [NOR], View [FIN] and CTM [DEN] are available here…
CTM | Denmark
Joe Rice – Pitch & Sync
Oozing with all the wonkiness of early How To Dress Well tracks – 'Cézanne' manages to bemuse and charm all in one go.  The track's eerie arrangement, topped with creepy chipmunk whimpers and ad-libs, really complements the disjointed flow of the track. Initially, percussion is merely used to signify the end of a bar, before a pulsating heartbeat inserts itself half way through. The relentless, skewed rhythm keeps the listener lost in a murky swamp from start to finish, with no pause for air.
Tim Boddy – Journalist, The 405
Sometimes it can be fun to label tracks in regards to what scenario they could be played in; 'pre-going out music' 'music to fall asleep too' 'music to have all the feels to' 'music to eat marmite toast to'. This track by CTM is difficult to place into any specific scene – and this is perhaps exactly why the track is a memorable affair.
CTM is a project of the multi-skilled Cæcilie Trier from Denmark (listing cellist, singer, and composer as her talents), and 'Cézanne' here is is disconcerting, dark, and beguiling listen. Modulated vocals in the foreground of the track coagulate with the eerie electronic textures in the background to create an intense foggy nightmare.
Kieron Tyler – Journalist, MOJO
The home-grown highlight of last month's Northern Winter Beat festival in the north Danish city Aalborg, CTM's sparse musical venn diagram integrates Lynchian soundtracks, the impressionistic end of trip-hop and a Keith Jarrett-esque approach to the piano. With ex-Chimes and Bells leader and former Choir of Young Believers member Cæcilie Trier as their focus, the duo also showcased the jazzy Malthe Rostrup and his turns towards Erik Satie. CTM have been through changes, but this new chapter is their most significant. This is mood music for interzones. A must, as is new album Suite for a Young Girl.