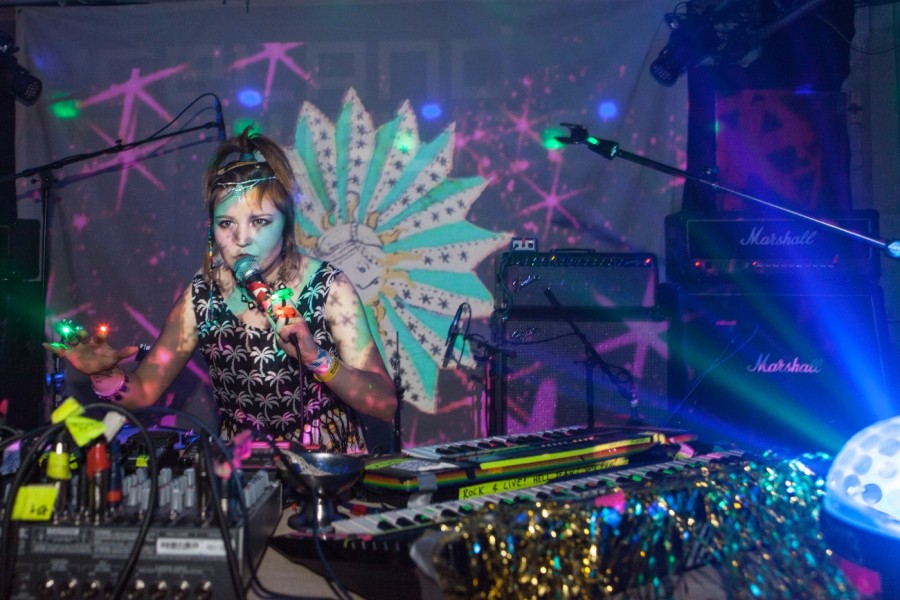 Seeing as she featured in our Icelandic '5 To Watch' list for this year, it's safe to say we're more than a little bit excited about what dj. flugvél og geimskip has on offer. Having released her fantastic LP Nótt á Hafsbotni last year, she's followed it with some awesome visuals for the track 'Hellirinn bíður'!
Equal parts aggressive pop exploration, undersea adventure and end-of-level boss, 'Hellirinn bíður' is unlike anything else you're likely to enjoy on the internet today, sonically and visually. Echoing beats and frantic noises rattle, clap, stab and shake throughout the track, giving it a tension and intensity which is periodically punctured by her voice, lulling you into a false sense of security before all the beats come back with increased ferocity. The density of sounds contained within the track means you'll have to go in for repeated listens just to try and process what it is you just heard, but that's half the joy of it – with each successive listen you're still unable to predict what the song is going to do, and new each whistle, bleep and machine-gun rhythm that you pick up on only serves to delight even more.
Speaking to The Line Of Best Fit, she revealed that the track was recorded in the middle of a crazy storm (which is where the sound of howling wind comes from) in a haunted house, and that the song "is about going into a cave to explore secrets" meeting "old and ancient animals" – the whole discussion of the story behind this song is well worth a look, but before that, the video is a real treat to behold. Featuring incredible amounts of swirling, psychedelic colours, flashing imagery and surreal animal footage, it's like watching an episode of Pokémon beamed in directly from the creator's mind, before the producers and and animators translate it into something that makes a more ordinary, linear, narrative sort of sense. The result is something that's incredibly striking and tons of fun, very much like the music it accompanies.
Nótt á Hafsbotni is available now via Mengi, and you can check out the video for 'Hellirinn bíður' below.