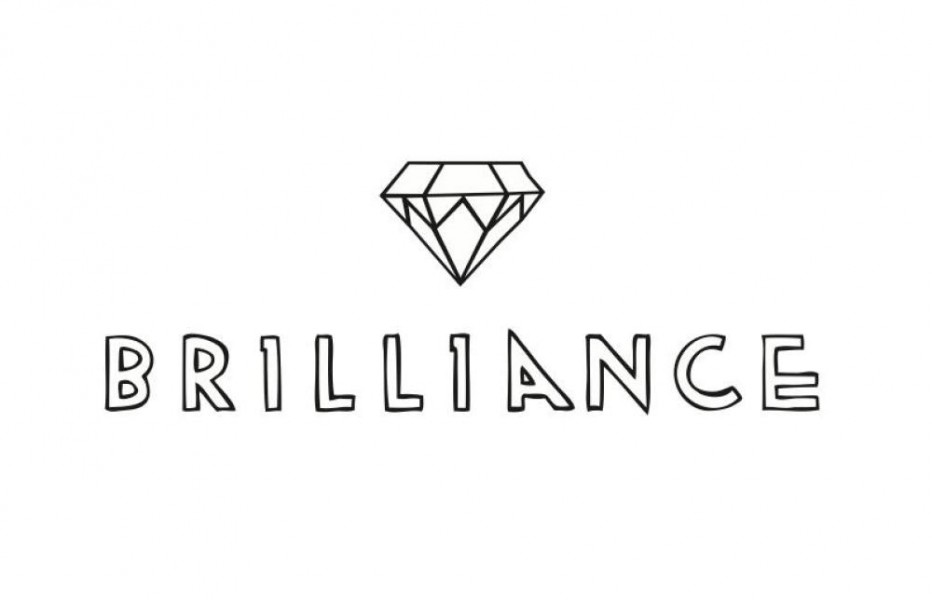 Here at Ja Ja Ja we love sharing as much of the fantastic music we find being created across the Nordic region as we can – so much talent, so little time! In addition to the fantastic musicians writing and recording great songs, there's also a huge amount of talent supporting them from the wings, lending a helping hand, and sharing music from their country with the world. With this in mind, we thought it would be nice to take a step back from the musicians for a moment to shine a spotlight on some of our favourite record labels!
Norway's Brilliance Records have given the game away from the beginning with their ambitious name, but the music they release more than lives up to it. Working both as a label and management company, they've been involved with the likes of Philco Fiction, Intertwine, Niilas, Kid Astray, Heyerdahl, Shy For Shore, Slaughter Beach and more. So, without further ado, let's get to know them a little better!
Please introduce yourself!
My name is Ruben Nesse, I'm from Bergen, Norway. I started Brilliance about 5 years ago.
Can you give us a short history of Brilliance?
It all started as a hobby really, I used to play in a hardcore band called Jeroan Drive where I booked our own tours and promoted shows in my hometown. Then I started to help friends with the same and it all evolved from there.
In 2008 I moved to Oslo for studies and I met Lars Christian Olsen who was running a hobby label called Brilliance Records. Together we founded Brilliance as a company focusing on management, booking and label.
Soon after Lars decided to focus on his own band, Tôg, which was one of our first signings. I then kept going on my own signing a lot of new bands. In 2012 I made some changes and started a singles club, Diamond Club, where we release singles of new and emerging bands from Norway. So far we have released about 60 singles.
I also started the PR company ON IT which is a part of the Nordic collaboration Nordic Waves. Now I'm back in Bergen and I've got two great co-workers, Marieke and Siren, helping running the day-to-day business. We are focusing the label on a more international scale now and have signed foreign bands like Novo Amor from the UK and Slaughter Beach from Denmark. We also made an imprint for more club related music called Balsa Wood where we have signed acts like Skatebård, Niilas and Boska.
What inspired you to set up an independent label?
Being a huge fan of labels like XL and Bella Union has been a great inspiration. Even though in the start it was more a need I felt was missing in the music scene I came from, so I just started my own.
What are the biggest challenges of running a label in 2016?
One of the big challenges I feel is to keep focus on what you are doing and what music you want to present. There so much good music out there, so one of the tough decisions is to weight your time and commit to the right projects. These are questions we have to ask ourselves every day, to not waste time and being most effective with a business set of mind. The side of business we are running is vulnerable and there is a lot of risk on stake. We therefore have multiple divisions of the company doing everything from PR, label-services, sync, management and booking. In this time and age I think its important to be adoptable to new technology and innovative in new ways to market music. So being flexible and able to handle things quickly is a strong benefit running a small company.
Can you tell us about some of Brilliance's key releases?
Well, as mentioned earlier we got a good kickstart with our first signing Tôg that went straight on national radio for heavy rotation. Even though they sang in Norwegian they did some shows in the States and Germany with great success. Another key release was the debut EP with Kid Astray which immediately hit interest around the world and made good impact in the States and Japan. Releasing Philco Fiction's debut album was a great experience and it caught a lot of attention, escpeially in the UK. And last but not least being part of releasing the amazing Novo Amor EP, that is still being discovered and reaches new heights around the world through live-shows, radio, commercials, TV shows etc.
Do you have any personal favourites?
It's of course difficult to choose, since all our signings are really important to me. But if I shall pick any, Novo Amor and Intertwine are both really personal to me and perhaps the kind of music that's closest to my heart.
What do you look for in an artist?
First of all the music the artist creates has to move and entertain you. You want to listen to the songs repeatedly and it has to have a personal touch and distinctiveness to it. Confidence, dedication and drive are important abilities I would say.
Is there a supportive community for independents in Norway?
Indeed, in Bergen there is a great environment for creativity and there is so much great talent walking in the streets. Perhaps its the weather, who knows?
There's a small audience in Norway, yet they are eager to explore new music, even though the niches would have been served better with bigger cities. The streaming culture seems to work and we have great people making sure we are on top of things on that matter. Norwegian radio are good to pick up new and local music that gives them a massive audience. We got a ton of great festivals backing new bands and teaches the audience to appreciate good music. With Music Norway in front, the government are really supportive and give room for independents as ourselves. All in all I'm very pleased with the situation in Norway for small companies like us.
Tell us about your latest releases, and what's coming up in 2016!
This fall has been really exiting with some new releases with different kinds of audiences and sounds. First rollout was the debut EP with Slaughter Beach that we really fell in love with after the first spin this summer, giving an indie-ear all that you can ask for. Then we released the new LP with Skatebård containing all the best disco tracks he has been hiding away for a decade. In November we put out Intertwine's debut album, an album that gives you peace of mind after a busy season and sets the right mood for a dark and cozy winter. We are also putting out new tracks with the young and very talented producer Niilas and new singles with Kakkmaddafakka leading up to their album in February.
Here is the releases lined up for 2016 so far:
An EP with Niilas on January 22nd, an album with Kakkmaddafakka on February 26th,
an album
with
L/O/O/N
on 11th March, and
an EP
with
Living
, too.
We have also done some new signings which will be announced soon.
Other than that we a promoting records with artists like Janet Jackson, Stereopol, Samling, Palace Winter, Syntax Erik, Nations of the soul, Exec, Amason and Pure Bathing Culture.
What about the future – got any long term goals?
In one way I feel we just started, we have great ambitions for the future! As mentioned we are focusing more on the international market and are developing our business towards that. Our goal is to more and more operate as an international label with partners around the world. We are building up our catalogue and are tending towards using it more actively for sync licensing. Within the next years we are thriving to become one of leading indie companies from Scandinavia.
You can find Brilliance on Facebook and Twitter, and buy their releases here in their store so grab yourself one of their fantastic releases! Keep your eyes and ears peeled for whatever they choose to share with us in the future – chances are it'll be as challenging and brilliant as ever.