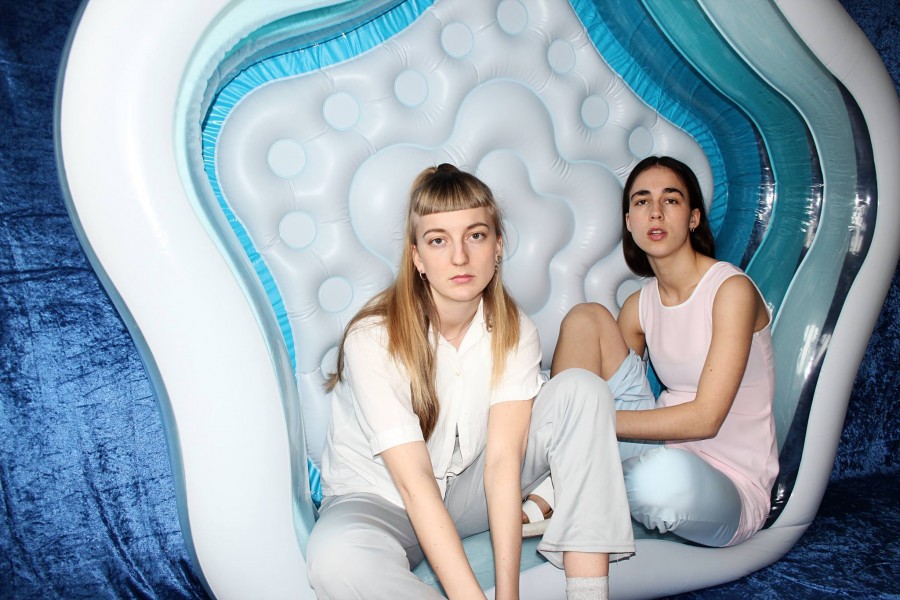 Photo: Sarah Riisager
Norwegian duo Smerz haven't put much information about themselves out on the interwebs, but what is known about them is that they have a way with smooth alt-pop. A series of live performances and a single Soundcloud release, 'Move', has got the music world very excited about these two, and now they've put out a new track, 'Because'.
This song is remarkable for how it sounds so far removed from anything else out there. 'Because' sounds like club-pop dragged back from the future. Built from an impeccably groove-soaked bassline, given a little extra flavour by production warps and quirks and topped off with a glossy vocal, then again pushed into weird shapes by the production, it's a slice of superbly weird and silky dance music.
You'll have a chance to catch Smerz live for yourself, as they're happily playing the Ja Ja Ja London Club Night at The Lexington on February 25th! They're joined on the bill by View and CTM – tickets are available now at £7, or at just £5 for members, so sign up for free!