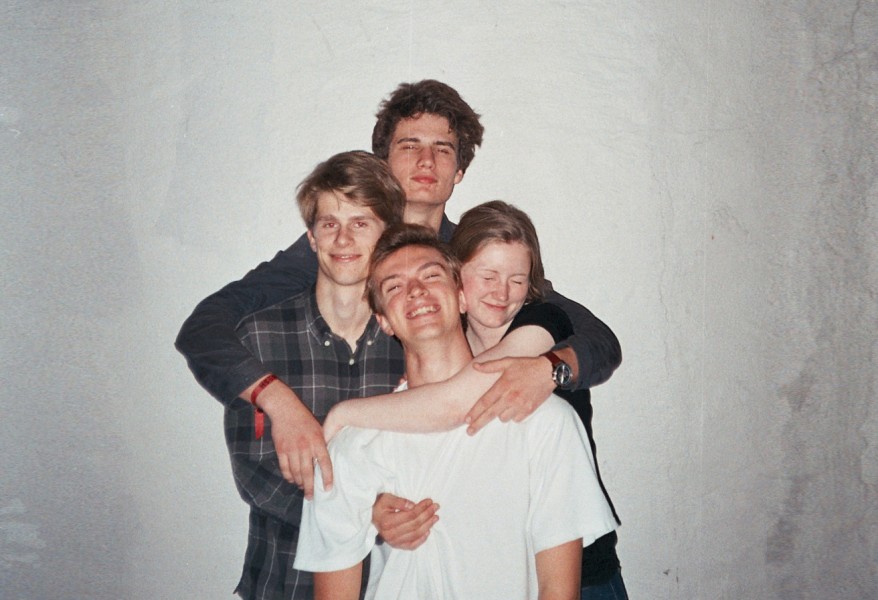 Photo: William Glandberger
Hot on the heels of the lightning strike of their clamorous début 'Shave my Head', riotous Norwegian 'vidunderbarn' Slutface have just dropped follow up single,'Kill 'Em With Kindness', which, for all it's frayed pop-niceties, is a bit more kill than kind.
The lyrics are in the Florence Welch-esque 'Kiss With A Fist' style, as lyricist and front-woman Haley Shea takes a full frontal swipe at the media for their continuous, and to be honest, usually pretty vacuous, disparagement of emerging music artists, especially those of the 'female variety'. Shea is fast setting herself up as a new-generation spokesperson for equality; her stance, together with the clear messages which the band are trying to convey, should, one hopes, resonate deeply with what is surely a captive audience, arriving as it does during this era of shifting mindsets, when the sound of the growing human groundswell, slowly shuffling towards change, is becoming more palpable.
"I wrote the lyrics mostly as Lorde had her big breakthrough", explains Shea. "It just seemed like she – as an amazingly talented artist – was having to work way too hard, due to her age and gender, to prove she had an important voice. There was kind of this feeling like everyone was waiting for her to screw up and pull a Justin Bieber or something: 'What, a young intelligent female artist? Impossible! Who is behind this?' "
'Kill 'Em With Kindness' veers more towards mainstream than the anarchic, while still working the inherent Slutface axiom of 'kick in the head' lyrics. More grunge-pop than riot grrrl, if Weezer were to cover a Strokes song with Charli XCX on vocals, the result would probably be something quite similar. Punchy, catchy and energetic, 'Kill em with Kindness' comprises gated guitars along the lines of Nine Inch Nails punked up with some snappy, scratchy riffs and funked out with pop driven guitar lines, particularly on the bass. Shea's vocal is in the mould of American rock-pop, but it is the biting tone with which she sings which cuts through the softer, poppier edges of the delivery.
Slutface are honing both their creative and songwriting skills with astonishing rapidity, and notwithstanding the fact that 'Kill 'Em With Kindness' edges away somewhat from their neo-punk sound, the fact that they have now proven they can work outside the confines of what can be a stifling genre classificiation bodes well for their future. 'Kill 'Em With Kindness' is a very strong song which will hopefully nudge Slutface even closer to the edge of that wonderful world of 'universal breakthrough'.

'Kill 'Em With Kindness' arrives ahead of Slutface's appearance at the renowned Trondheim Calling festival and their UK Tour with Fufanu. It's out now via Propeller Recordings – you can check it out, along with their full tour dates, below.
Slutface – UK Tour Dates

25th February – Shipping Forecast, Liverpool – Tickets
26th February – Headrow House, Leeds – Tickets
28th February – Nice N Sleazy, Glasgow – Tickets
29th February – Head Of Steam, Newcastle – Tickets
1st March – Sebright Arms, London – Tickets