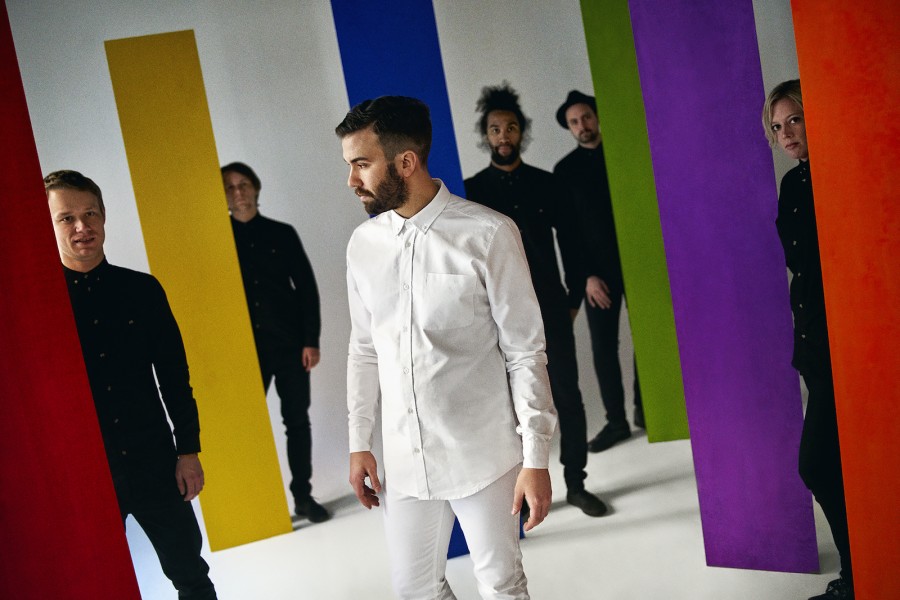 Photo: Olav Stubberud
RIP Eye Emma Jedi, viva Lovespeake!
Having garnered a cult following across the globe for their electric live performances and heaps of critical acclaim both in their native Norway and beyond, Eye Emma Jedi packed away their high-energy melodic rock into a box and called it a good day. Still, we suspected the creative itch would make itself impossible to ignore eventually, and lo, they've returned in a new guise: Lovespeake. With a completely different style musically and aesthetically, Lovespeake have retained what was best about their former incarnation: a knack for a good melody and the ability to transmit an infectious energy, seemingly without effort.
With so many fans keen to find out what this new project was like, Lovespeake sold out their début show before anyone had even heard any of their songs. Listening to 'DNA', the first taster of new music ahead of an album due in spring, we find rowdy rock 'n' roll and stagedives have been swapped out for nostalgic pop confections, shimmying deftly through 80s synths, 70s funk and disco, and more besides. It's a pretty ambitious leap into new territory, but they've nailed the landing and it sounds like they're having a great time in their new place.
'DNA' is available now via Toothfairy – check it out below.