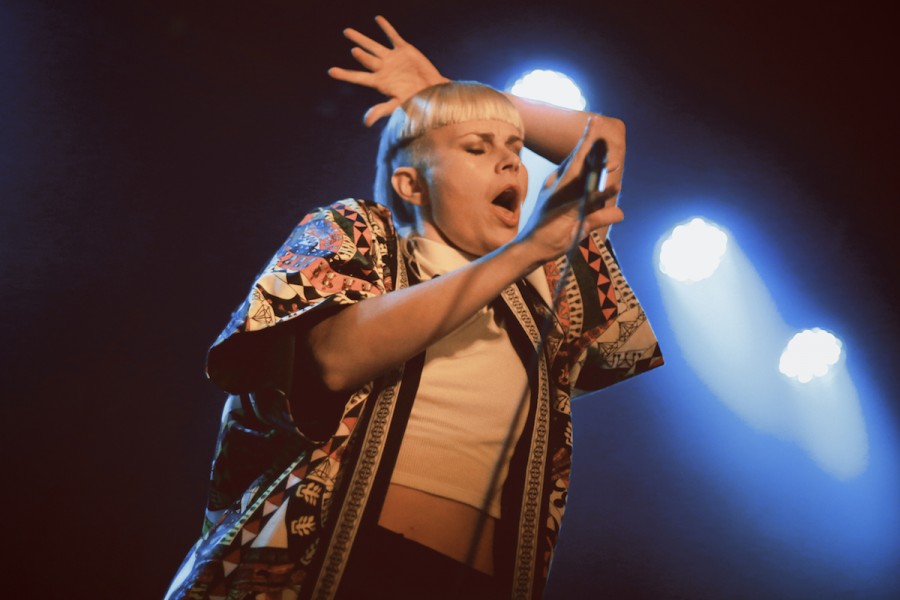 Kill J Performing at our London Club Night October 2015, photo by Sara Amroussi-Gilissen

We've long suspected Denmark's KIll J would continue on with her uncanny ability to launch herself from one high platform only to land in perfect style on one that's even further towards to stratosphere. Just when it seems as if she's pirouetting effortlessly out of view, she spins back to deliver 'Trickle Trickle', a brand new track taken from her forthcoming Quasi EP.
Where her previous single 'You're Good But I'm Better' was a tears-on-the-dancefloor pop banger, 'Trickle Trickle' turns the pace right down to something that could be accused of being a slow-jam, were it not for her typically dark lyrics. It's this rawness, and her endlessly impressive soprano, that sets her so far apart from her peers.
If you happen to be in Vienna you can watch KIll J in action TONIGHT as she's playing our latest Club Night at WUK! She'll be joined by The Scenes, Júníus Meyvant and Farao – it's sure to be an incredible evening of music, so come down!
You can get to know KIll J's tastes an influences a little better here, and check out 'Trickle Trickle' below!