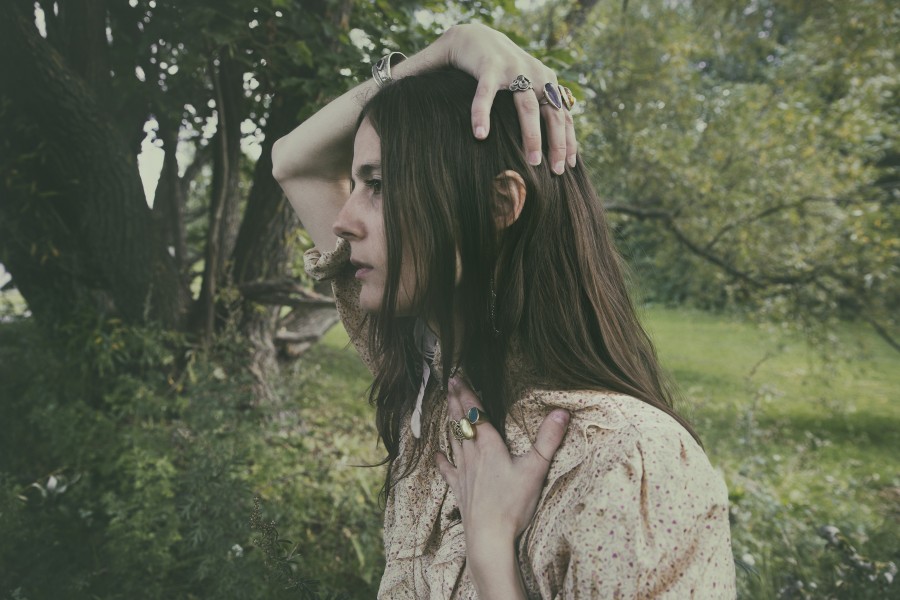 Photo: Julia Naglestad
Describing the process behind creating 'The Sign', Frøkedal explains: "I tried the arrangement in several different settings, until Olaf and I pieced together a recording of it with him on the drums and me banging it out on an acoustic guitar at his house. And that's what you can still hear at the heart of the track. It's the biggest arrangement on the album."
The track which Norway's Frøkedal is discussing is her latest single, 'The Sign', and the Olaf in question is percussionist Olaf Olsen, of Bigbang and Todd Terje fame. After having released what seemed like an endless stream of singles in 2015 including 'Kid', the exquisite lead track from her upcoming début LP, this prolific singer/songwriter has now dropped 'The Sign', the second single in as many months to be taken from Hold On Dreamer.
'The Sign' is a new departure for Frøkedal, veering away from her usual minimalist style. A percussion fuelled, vibrant track, it is probably her most sonically 3D song to date. Like a musical shepherd's hook, it mischievously grabs you by the emotional collar and enthusiastically tugs you into it's warm, vivacious and uplifting universe. Punchy, jazzy drumming adds vitality and energy, while insistent staccato piano chords and melodic acoustic guitar riffs flesh out the body of the song. Frøkedal's clear, lilting voice sparkles amidst a chorus of earthed angels who have fleetingly descended into the musicverse to add a little touch of the heavenly to what is a most uplifting and enchanting song. The outro benefits from the welcome addition of some warm and envigorating brass sequences, which serve not only to add weight but also occupy a void that would normally be left unfilled by this self-confessed minimalist-vibing artist.
'The Sign' is taken from Frøkedal's forthcoming debut album, Hold On Dreamer which will be out via Propeller Recordings on February 26th. Details of Frøkedal's forthcoming live shows can be found in full here, kicking off at The Islington in London on February 25th and also taking in extensive dates at home in Norway, as well as a swing through Germany with shows in Berlin and Hamburg on the 4th & 5th of April respectively. Pre-order the LP here, and get extra excited by checking out 'The Sign' below. This voluminous, happiness inducing attention grabber is a ravishing three and a half minutes of musical joie-de-vivre – if only more songs could generate as much of a feelgood factor as this!