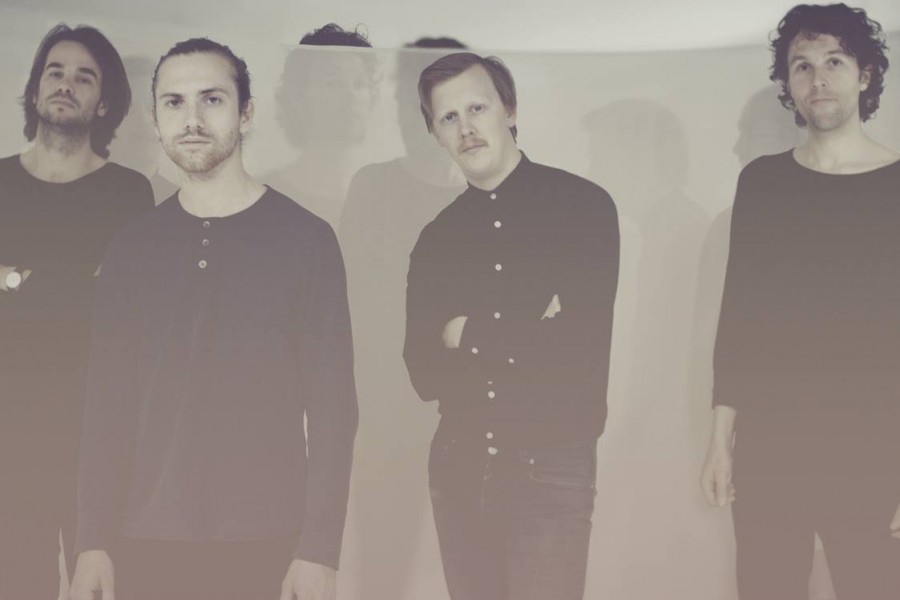 Norwegian musical co-operative Atlanter have just released 'Light', the second single from their upcoming album, Jewels of Crime. Three years in the making, this is a musical selection box of such diverse nature it is a joy to the ears. Intuitive improv, adept musicianship and savvy musical styling have together helped bring life to a unique and limitless musical vision and the end result is the most joyous compilation of indefinable 'world sounds'.
Atlanter is made up of Arild Hammerø (guitar, vocal), Jens J Carelius Krogsveen (guitar, vocal), Jonas Barsten (drums) and Morten Kvam (bass). This four strong supergroup first came together just a few years back to work on their corker of a debut album, Vidde, which was released in 2013.
Recorded in a variety of studios in Oslo, including the Engfelt & Forsgrens Studio (home of Jaga Jazzist and Gold Celeste) and studios across other Norwegian locations, the latest album is as eclectic as the Atlanter recording process, encompassing styles ranging from African desert blues to freeform jazz to 70s Krautrock. What Atlanter have done is allow the music of the universe to seep through their skin, live in their souls and become 'Norwegianised', before slowly and natuarally releasing it back into the world, clothed in layers of feelgood energy and contentment.
'Light' is exactly that – a song that radiates light and happiness. A song from the African savanna spliced with some old style R&B, a wash of gospel harmonies and some mid 70s Doobie Brothers bassline gymnastics. The guitar playing is exceptionally good (on a par with the very best), the vocal strong and controlled, the harmonies light but not ethereally so, the drumming insistent and addictive. This is a trans-continental sound that defies classification. It's not rock, it's not jazz, it's not blues, it's not indigenous Caribbean or African – it's all of the these and more. 'Light' is a track that goes beyond the term 'song', it is modern day music for everyone, of every taste, skillfully played, artistically and imaginatively crafted. It is carefully produced so as not to seem overly polished, but shiny enough to be classed as stylishly finished.
'Light' is a cross-continental voyage of musical discovery. It brings the listener on a wonderfully exotic sonic journey that results in both heart and mind opening up and out to the wonders of diversity, collaboration and improvisation, and in this day of closed minds and blinkered vision, that can only be a truly good thing!
The latest album from Atlanter, Jewels of Crime, will be released via Jansen Plateproduksjon on January 22nd, and 'Light' is avialable now – check it out below.