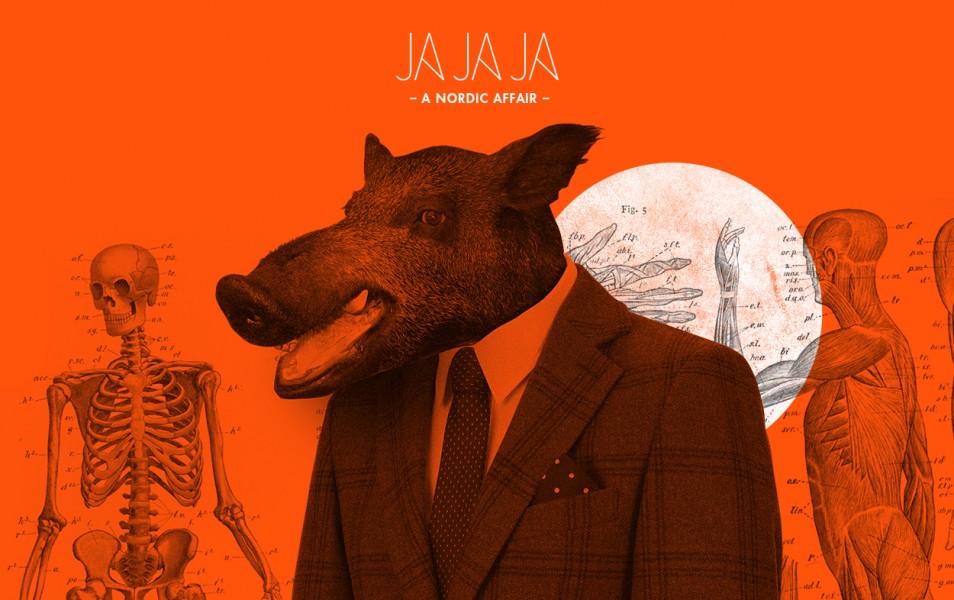 A brand new year is now well and truly under way, bringing with it a whole new season of Ja Ja Ja shows!
That's right, we're thrilled to bits to announce that your monthly Nordic pop-stop Ja Ja Ja will return to London in February 2016 – bigger, brighter and better than ever before!
To kick off the year as we mean to go on, we've got three of the most exciting, most inventive and – to quote our friends Bill & Ted – most excellent new artists from the Nordics lined up to get Ja Ja Ja's new season off to the best start possible.
Joining us at The Lexington, London on Thursday 25th February are Norwegian electronic duo Smerz, Finnish rapper View and Denmark's dazzling CTM. It's going to be an evening packed full of diverse, indulgent and delectable new music – so make sure to join us there!
Ja Ja Ja Proudly Presents:
Smerz | View | CTM
Project Fresh Socks DJs
Thursday 25th February 2016 – 7:30pm 'til late
The Lexington, Pentonville Road, London N1 9JB
Sign up as a Ja Ja Ja member to be the first to hear about our events, and to access exclusively discounted tickets as well as super-hot offers on Nordic activities around town…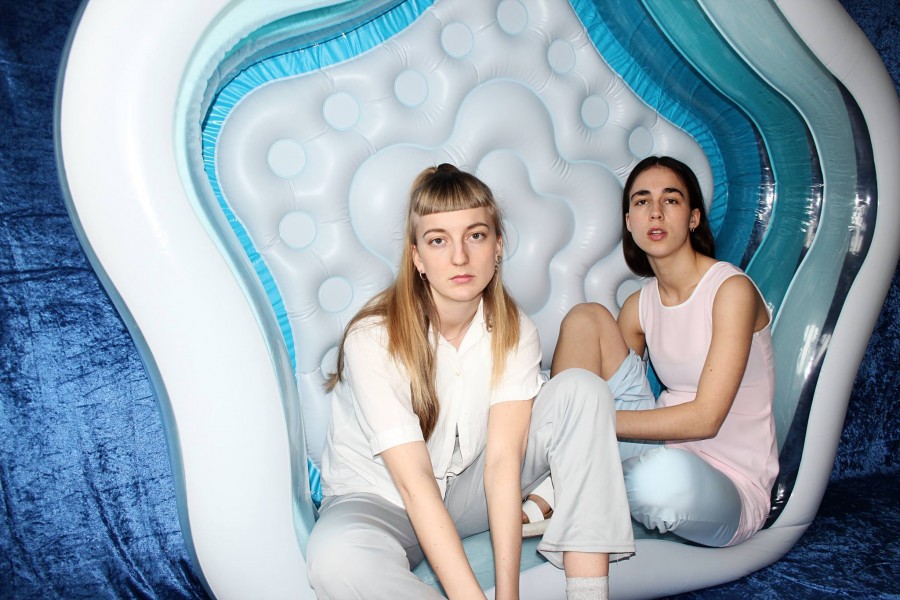 "Because is about being careless while wanting to care, about trying to argue whether you are happy or not," is how Norwegian electronic duo Smerz described the sentiment behind their latest single to i-D magazine just a few weeks ago. A refreshing slice of mellow electronica, 'Because' is the second track to appear from the Copenhagen based duo, who specialise in building bass-heavy backdrops, topped off with R'n'B laced vocals and snappy pop hooks, and who truly pinned themselves as the 'talk of the town' when they performed at 2015's Øya Festival in Oslo.
Smerz, or Henriette and Catharina, will be making their debut UK appearance when they play at Ja Ja Ja in London on Thursday 25th February, so make sure to head down to be one of the first to experience their hypnotic tones in the flesh.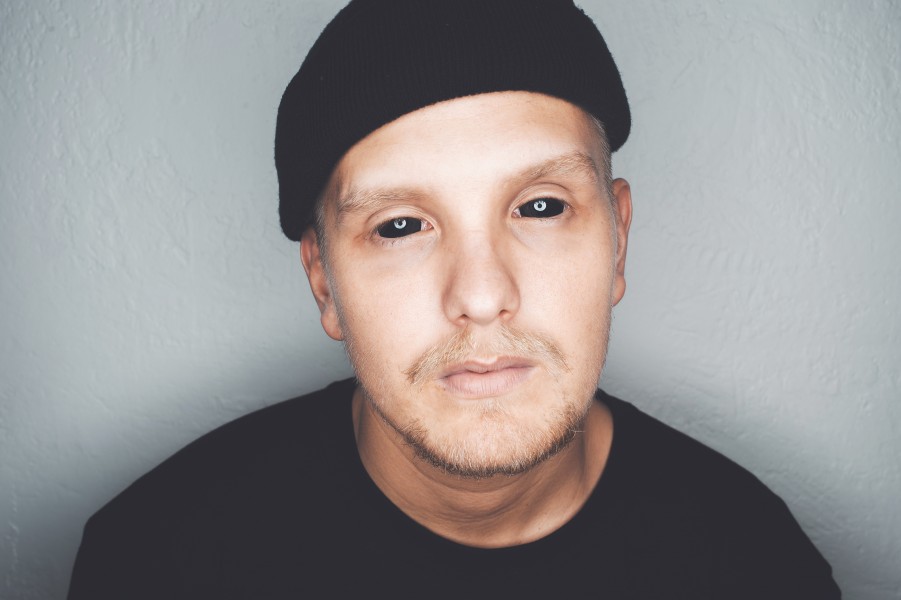 If you've not yet heard the music of Helsinki based hip-hop artist View, then you cleeearly haven't been paying attention! Selected as One To Watch in our 'Ja Ja Ja's 5 Artists To Watch in 2016' series earlier this year, we remarked that View – also known as 23 year old Finn Juuso Ruohonen – "wraps dark beats around lyrics as paradoxically intense as they are laid back". And we don't say that lightly.
View's EP Avalon has had us captivated since its release back in 2015, boasting unmissable collaborations with LCMDF and Noah Kin as well as a collection of tracks hinting at big and bold things to come from this extremely promising Finnish artist.
Check out the video for 'Lace' ft. LCMDF right here for a taste of what's in store, and join us at The Lexington on the 25th February to witness View's debut UK performance…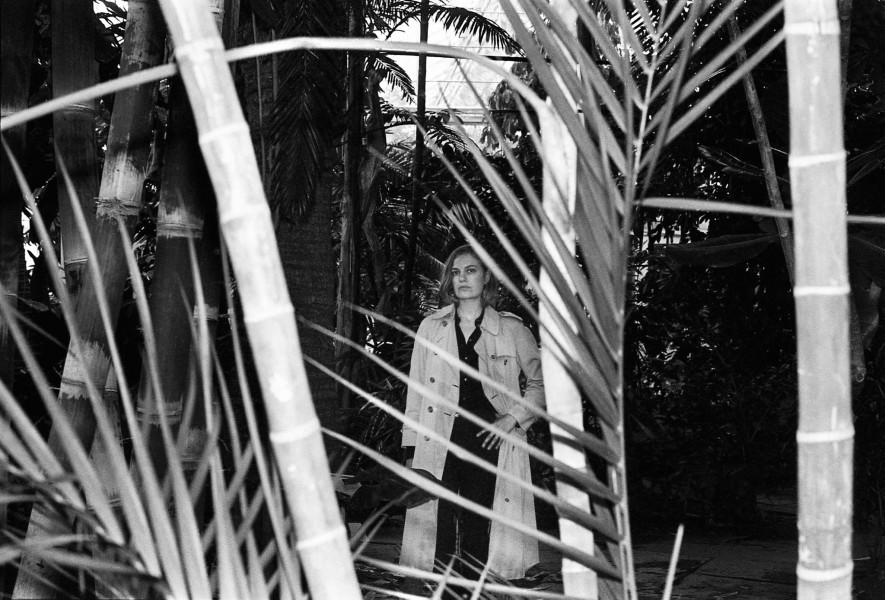 CTM is Denmark's Cæcilie Trier Musik, cellist, singer, composer, Choir Of Young Believers member, and now, a highly respected solo artist in her own right.
CTM first arrived in this musical incarnation back in 2013, when she unveiled her debut EP Variations to much excitement and acclaim. After a short absence, CTM returned in 2015 to reveal the first taste of new music via the track 'Cézanne', and has now freshly released a mini album entitled Suite for a Young Girl through Danish label Tambourhinoceros. In an interview with The Line of Best Fit, Trier describes the thought process behind creating the record: "I thought of it as making a mini musical or opera out of [these] lyrics, following any impulse to change directions and mode giving structures no other thought than the intuitive".
Bringing modern experimental popular music to the forefront, CTM is a truly inventive artist – as demonstrated in the creativity flowing through her videos – so make sure to explore Suite for a Young Girl ahead of CTM's upcoming performance to get a good grasp of the different dimensions of her music before it's brought to life at Ja Ja Ja.
Sign up as a Ja Ja Ja member to access an exclusively discounted tickets, as well as to find out about special competitions, news and offers just for our lovely Ja Ja Ja members!
Signing up is easy (and free!) – just fill out the form below!