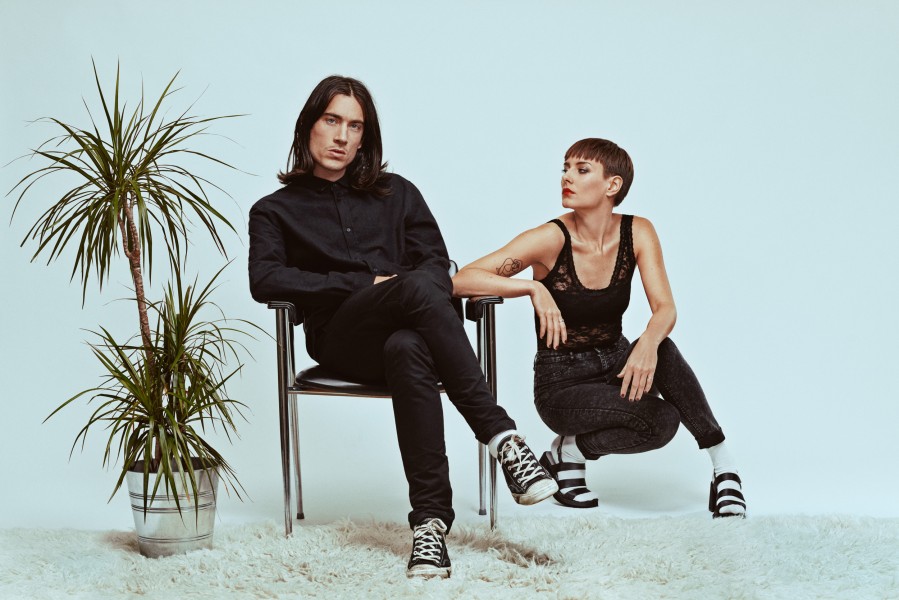 This year has seen Danish duo Rangleklods become one of the star attractions of the Nordic musical skyline.
The hotter than hot pairing of Esben Nørskov Andersen & Pernille SmithSivertsen, debuted onto the music scene in 2011 with their shockingly brilliant Home EP and without missing a pulsating beat, has since become an experimental tour-de-force across the Euro electro-techno music scene. Not ones to miss a musical trick, Ja Ja Ja has never failed to jump at the chance to feature Rangleklods and their pulsating live shows at our club night and festival line ups, and fans in Eastern Europe should make sure to grab the chance to catch the pair live ahead of Christmas (dates below)
Citing an eclectic mix of influences from Caribou to Eno, Rangleklods have developed a unique, myriad sound which, whilst retaining certain de rigeur techno-pop sensibilities, has evolved into an intricate exploration of the darker, more evocative side of experimental electronica.
'Straitjacket' is the latest musical extract to be taken from the Rangleklods shadowy quarry.  The name is kind of ironic, yet apt.  While hyperactive pulses bounce in to fill the voids left by spacious electronica, giving the track a frenetic, jagged edge, the overall mood is one of constraint.  It's almost as if the sound has been given a deliberately erratic quality only to have it 'straitjacketed' by an extremely tight production.  In addition, muffled, modulated vocals bring a robotic element to this quirky, goth-electronic enigma.
Interestingly, Rangleklods have partnered their latest release with a mini-rockumentary type visual.  This highly charged video, produced by Early Modern and Tambourhinoceros, (with camera work from Mark Stenild, Martin Kobylartz & Jonas Christensen), perfectly captures the energetic, interactive vibe between Rangleklods and their fans at the Pumpehuset concert where the film was shot.  The film documents the exact type of adrenalin inducing performance that fans want to know they will experience, when they go to see this vibrant duo's live shows, and you can have a taster by watching it here.
Rangleklods are currently touring Eastern Europe:
December:
Wednesday 09 – B72, Vienna, Austria
Thursday 10 – Tabačka KulturFabrik, Kosice, Slovakia
Friday 11 – Kino Šiška, Ljubljana, Slovenia
Saturday 12 – Kabinet MÚZ, Brno, Czech Republic