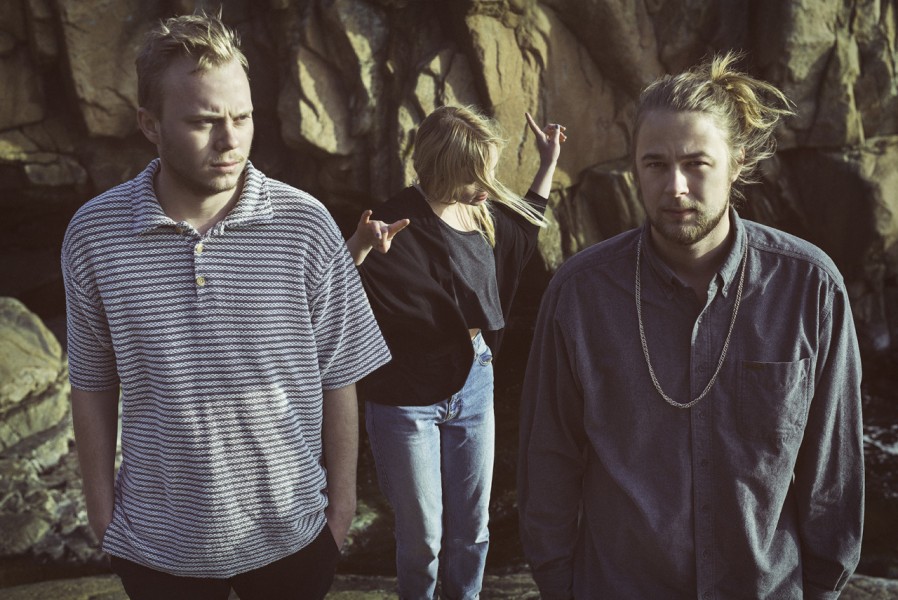 The distant sound of bells ringing out through an atmospheric gauze, is how 'The Open Road', Postiljonen's latest offering, greets us. It's a transportative sound, this resonant chime, making the same trajectory through air to ear as it has for centuries, in some cases, familiar to the point of almost going unnoticed. The bell can have many functions: a warning, a signal of arrival, and a summons. In this, Postiljonen are summoning the listener to saddle up and get ready – it's time to go on a journey.
The video, filmed during the band's recent tour in east Asia, has all the intoxicating signifiers a good road movie has, namely some airplane window footage, as your point of view floats seemingly metres obove the haze, wing-tips tickling clouds, followed by a procession through an airport, as low light penetrates plate glass. From there we have a world of motorways, mountains and metropolis, each new scene as engaging as the last, fading in and out of each other, creating a dazzling kaleidoscope of landscapes. If this all sounds a bit frantic, don't worry, it's not. 'The Open Road' has Postiljonen in a reclining position, stretched out and unhurried, allowing them to do what they do best: elegant, effortlessly affecting, misty-eyed pop. It's hard to explain how music which sounds so airy can carry so much weight, but somehow, it just does, and 'The Open Road' is among the finest examples.
Postiljonen will release Reverie, their second album for Best Fit Recordings, on February 19th next year. The band are also playing The Line Of Best Fit's 5-Day Forecast collection of shows, headling the closing night on January 15th. You can get tickets to that show here, or a wristband for a week of fantastic live music (including fellow Swede Natali Felicia and London-based Norwegian EERA) for only £25.