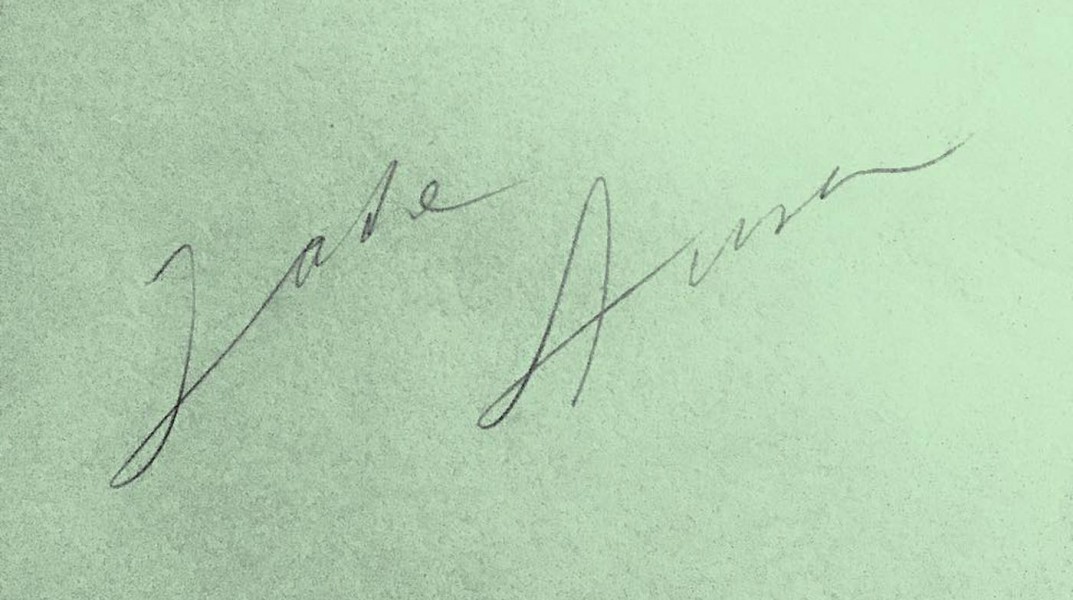 Stockholm's Jade Aura caught a lot of attention a few weeks ago when their track 'Pulse' hit the internet, and deservedly so. In the event that you missed it, we're delighted to give you another chance to check it out, accompanied by three equally excellent new tracks below!
Jade Aura are keeping their cards a little close to their chests at the moment so we can't reveal much information about them, other than that it's a collaboration between Rikard Pihl-Roos and Tomas Ögren, the music they make together is atmospheric, spacious, generously reverbed and downtempo without being downbeat, and that one of the band, or someone they know, has lovely handwriting, as evidenced above. From the cinematic chimes and swells of opening track 'Jade', to the soft-focus disco of closing track 'Finite Hours', this self-titled EP reveals itself in a refreshingly unhurried way. As we head into a new year, and the colour of winter's light begins to change, this collection of tracks may well prove to be the ideal soundtrack for chilly afternoons.
Jade Aura Vol. 1 will be available to buy from tomorrow via Brilliance Records, and you can stream it exclusively below.