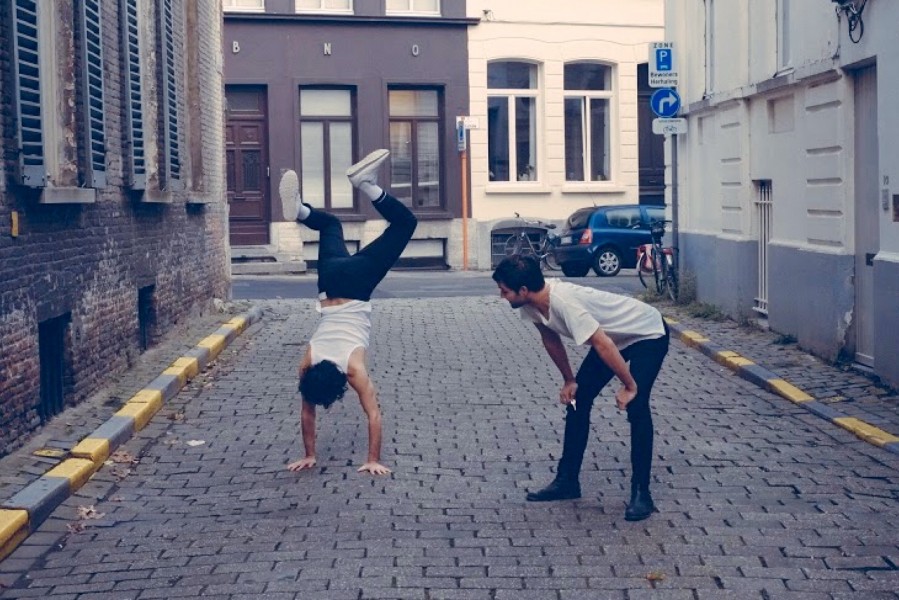 Stockholm based electro-pop duo Sameblod have just released their new five-track EP Nostalgia, and if frothy effervescent 80s synth pop with a modern twist and funked up feel is your poison, then this is for you!
This mini-compilation has everything you could ask of Scandi-pop. There's oriental highball, 'Asian Mojito', a cocktail of frantic, squealing keys with Asian inflections and staccato vocals sung with more than a hint of urgent desire. Next up the pulsating 'Echo' – a fusion of zipping electro pulses, very OMD-style synth riffs, military percussion and a strong, solid vocal.
'Valencia' springs into life with some natty Spanish-style percussion followed by requisite shiny showers of synth. Quirky-but-cool percussion mingles with multi-layered synth sequences that bubble and foam throughout. Once again, the vocal is quite fast paced, but is that "Irish Taxi Driver" we hear in the lyrics? Perhaps Irish cabbies are more popular in Valencia, and indeed in Stockholm, than in most towns in Ireland! You might just hear this one blaring out on the Dublin taxi ranks during the Christmas party season.
Track four, 'My Fortune' is pure "get on the dancefloor" pop – put on the glitter, sling on those stilettos and drop your handbag! This is the tune to get your wriggle on and down to. The vocal has more than a hint of a tint of Pet Shop Boys – it could be the intonation, married with all that reverb, behind a vibrant screen of screaming electronica, but that's the vibe we're feeling from it.
The opener, 'Fade Out' is the stand-out track and star of the Nostalgia EP show. Just released as Sameblod's latest single, it's hot summer nights in a disco, fun and laughter filled balmy windswept evenings with friends, and rooftop parties with lots of coloured lights and feel-good dance music all rolled into one. A tightly produced swirling, twirling confection of electronic melodrama, cloudy vocals and slick percussion, this is synth pop at it's magnetic happiness-inducing best.
Nostalgia does what it says on the tin – bringing you back to the carefree days of stupidly big hair, frou-frou skirts, sparkly eye shadow and maniacs on the dance floor. It's a collection of champagne pop songs, bubbly, sparkling and just a little bit heady, and Sameblod just popped the cork on a good one.
The Nostalgia EP and the single, 'Fade Out' are available to buy and download via Sommarhjärta Label.