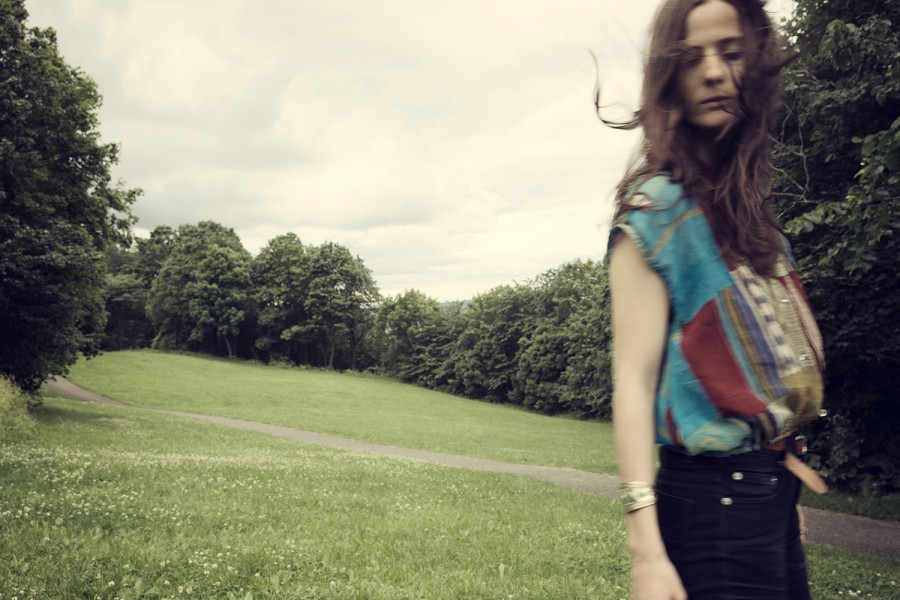 Norway's Frøkedal is the 2015 gift which has kept on giving, and giving, and is still giving.
Since March, this Scandinavian songbird has been feathering our nests with sprigs of sonic country-folk chill, Divine Comedy-esque quirkiness and dark gothic electronica. This diverse musical pick-n-mix was brought together in the form of her debut EP, I See You, which was released back in September. This year has also seen Frøkedal step into the electro-dance world of Ost & Kjex, with whom she collaborated on two tracks for their latest album, Freedom Wig. Just when it seemed everything had gone quiet for Christmas, up pops new single, 'Kid' along with an announcement that next year would see the release of Frøkedal's debut album, Hold on Dreamer, as well as plans for an extensive tour.
Style-wise, 'Kid' continues down the same electronic path onto which Frøkedal turned with previous single, 'First Friend'. Energized by light, steady pulses of percussion that stream under the ebb and flow of woozy indie-Americana slide-guitar, 'Kid' has a warm, inviting, pleasing on the ear sound. The temperate mellowness of its music acts as a counter to the aching sadness of the lyrics, which tell the tale of a young child that has silently vanished, "disappeared along with the family's recollection of him.", as Frøkedal explains. On 'Kid' Frøkedal gives an exceptionally poignant and tender vocal performance, to which she adds the faintest glimmer of hope on the refrain with the line, "I remember you, kid".
The humanity of 'Kid' forms part of the interwoven lyrical thread that runs through the ten tracks on forthcoming album, Hold On Dreamer, of which Frøkedal says: "They deal with people whose lives are about to take a turn – for better or worse." Elaborating on her sources of inspiration, she continues: "For me, writing about change is much more interesting than exploring situations that already work. Most are real stories, about real people, some influenced by my own life more than others."
Former frontwoman of indie-pop band, Harrys Gym and Grammy-nominated I Was A King, Anne Lise Frøkedal has made a huge success of her 2015 solo voyage, so much so that one can't help feeling that her cruise through 2016 will be pretty much plain sailing.
'Kid' is out now via Propeller Recordings. The track is lifted from Frøkedal's forthcoming debut LP Hold On Dreamer, out February 26th 2016.