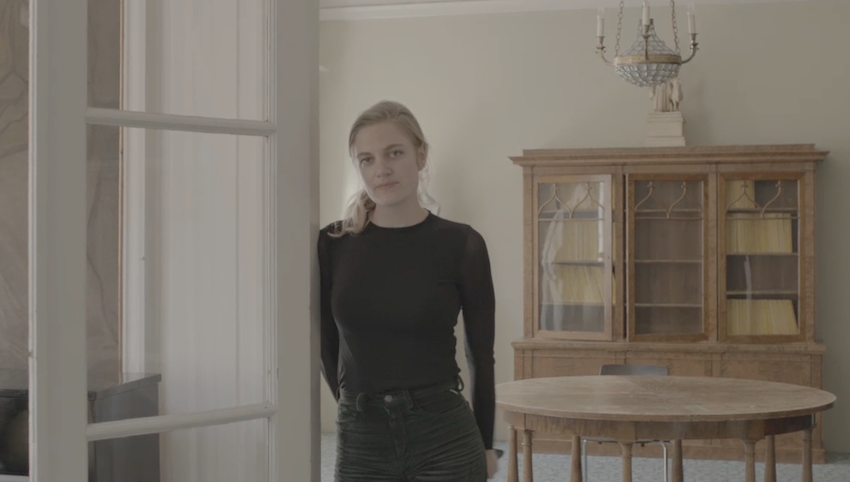 The Copenhagen scene that Iceage opened up to the world when they emerged in 2011 has consistently produced some of the most creative and unique music around, from the end of the world chaos-noise of Loke Rahbek and Puce Mary's The Female Form LP to more upbeat, shimmering post-punk of Communions.
Next up is Cæcilie Trier, who operates under the name CTM. As well as being a member of Choir Of Young Believers and working with Iceage frontman Elias Bender Rønnenfelt's Marching Church project, Trier also put out an EP as CTM, Variations, back in 2013. Now she's back with a new record, Suite For A Young Girl, from which her new single 'Return Of The Hunters' is taken.
Trier has a background in classical music, and she makes good use of it on 'Return Of The Hunters', a gorgeous audio sketch crafted from delicate guitar (actually played by her dad Lars) and heavier orchestral instrumentation, before swirling into violence and sinister, oppressive noise for the last 30 seconds.
The track is actually intended as a musical accompaniment to The Return of the Hunters (Also known as The Hunters in The Snow), a 1565 painting by  Flemish artist  Pieter Bruegel the Elder, which at the very least is not a claim you hear in most musicians' press releases. Suite For A Young Girl is out January 22nd on Tambourhinoceros Records.