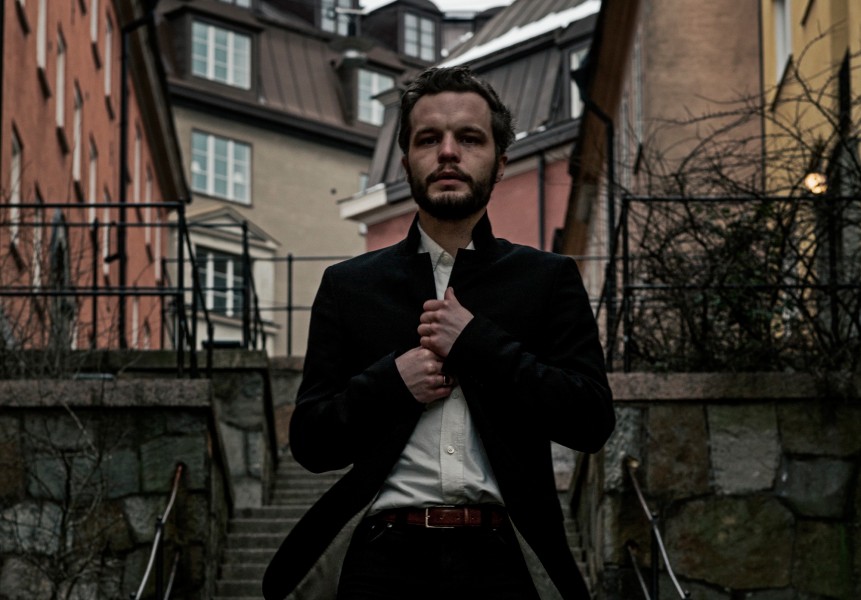 Not content with making one of the best records of the year so far in Dark Bird Is Home, The Tallest Man On Earth seems to be looking to learn some new skills, as in the new video for 'Darkness of the Dream' he turns his hand to a bit of modern dance!
Kristian Matsson has long been established as one of Sweden's most distinctive artists, and 2015 has seen him challenging his boundaries more than ever. Dealing explicitly with the emotional fallout from his divorce, the collection of songs on Dark Bird Is Home also features his most ambitious arrangements, and now, on 'Darkness of the Dream' also possibly his most ambitious dance moves! The video, directed by Jakob Wallin, is divided: one half has the viewer following Matsson as he journeys through stark landscapes (in the company of a particularly handsome dog),  and the other half of the video features a fast-paced and beautifully choreographed modern dance routine for three people, Matsson included!
Dark Bird Is Home is out now, check out the video for 'Darkness of the Dream' below!