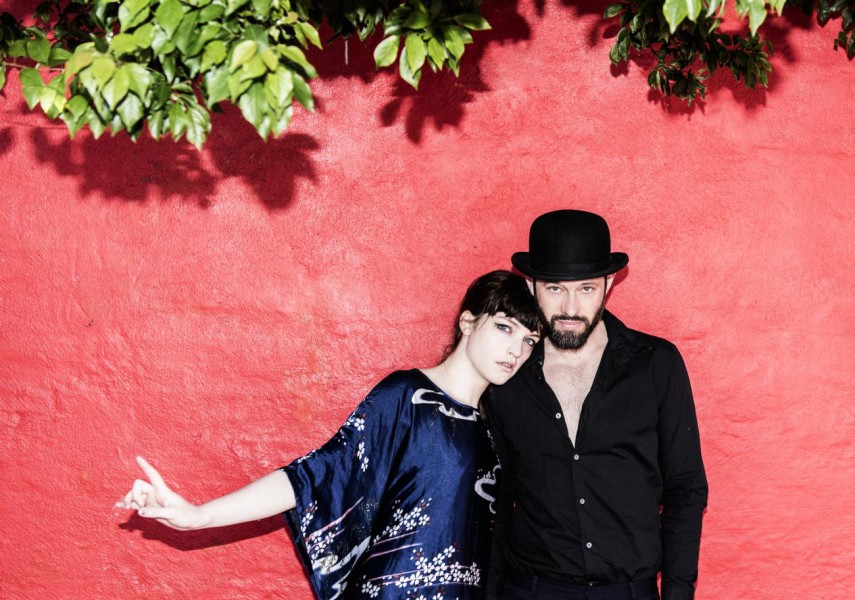 Photo: Morten Rygaard
'Lydmor' is (roughly) the Danish for 'noise-mother', which is a pretty solid musical moniker to adopt. 'Bon Homme' is the French for 'good man', which is admittedly a slightly more mundane one. Anyway, these two musicians, known as Jenny Rossander and Tomas Høffding respectively to their mothers and the tax office, have had pretty varied careers so far. Lydmor has made a name for herself as an electro-pop artist, while Høffding's musical past has included some time in Danish band WhoMadeWho as well as collaborations with the likes of Hot Chip and 2 Many DJs. Now however, as Lydmor & Bon Homme,  they are a duo, and we can check out their video for 'Dream Of Fire'.
'Dream Of Fire' is a supple dance track, rippling synths combined with Høffding's deep vocal and Rossander's more airy, lighter melodies. The video squeezes the most out of a pretty minimalistic set up. The double-act perform in front of a some drapery, leaving it up to some intense, unblinking eye-contact to draw the viewer in. Lydmor & Bon Homme's album, Seven Dreams Of Fire is out now on Hamburg-based label HFN Music.