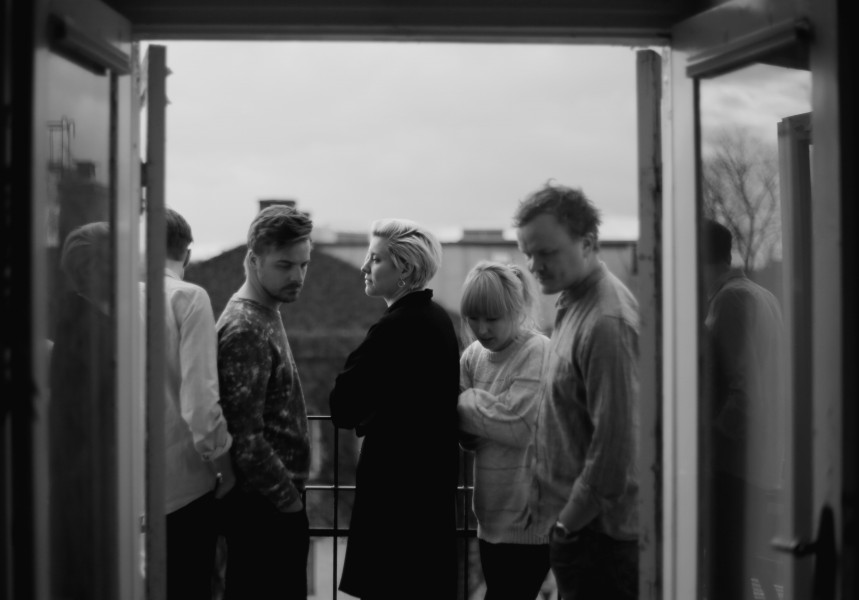 Photo: Sofia Stolpe
Sweden's Francis have been firm favourites for a number of years now, and though they've been a bit quiet lately, their absence has been keenly felt. So it's a cause for celebration to hear that they're back with a new album, Marathon, due early next year! 'Follow Me Home' is the first single to be taken from it, and having undergone some line-up changes since their 2011 début Lekomberg, We Were Kin, it feels like the most expansive thing they've done to date.
Working with acclaimed producer Nicolas Vernhes, they took their changing circumstances, both as a band and in their personal lives, and channelled it into their music. "Every song is basically about children, divorce or love. But there is also a political side of it. We are all affected by the xenophobia that is going on in Europe. The title track, "Marathon," is about red hearts, wanting to fight for something and naively hoping for something better. Hope for future generation's benevolence to continue to fight for justice and gender equality. And love, simply, or lack thereof, and the frustration that comes with it."
On 'Follow Me Home' we find a band with a firm grip on melody and an uncanny ability to interweave a number of different influences, with sounds of laid-back country rock side by side with retro baroque pop vocal refrains, tied together by Petra Mases' powerful delivery. The video is no less strinking – we follow a man as he traverses a number of different landscapes in a world where other people seem to have vanished. We won't give too much away, you'll just have to watch and find out!
Marathon will be released on February 5th via Strangers Candy, the band's own label, and they plan to tour in the spring. In the meantime, check out 'Follow Me Home' below!