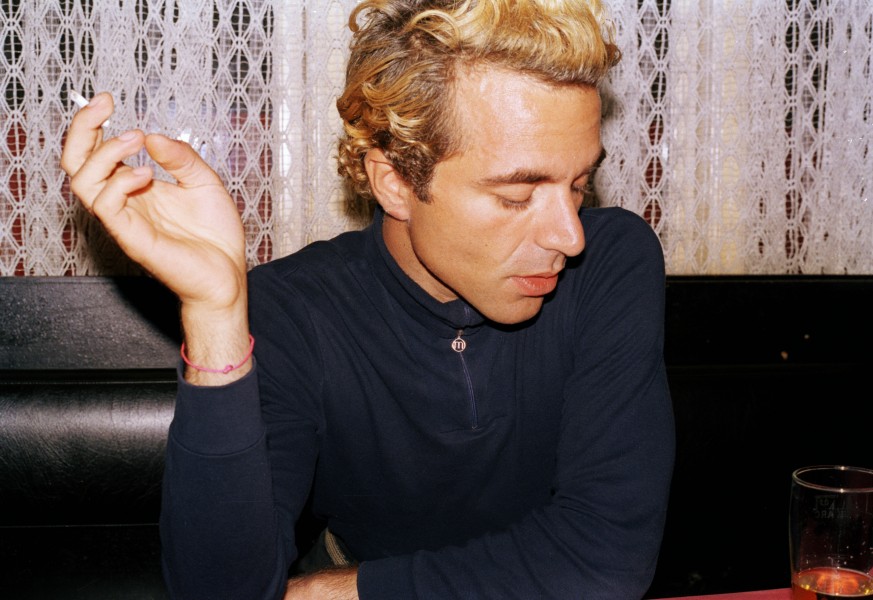 Following on from 'Face Melting' from earlier this year,  Choir Of Young Believers bring us another taster of their forthcoming LP Grasque in the form of 'Jeg Ser Dig', a 6 minute R&B motorcycle adventure.
Grasque is an album which came from sonic experiments Jannis Noya Makrigiannis undertook after feeling worn out following the album cycle of Rhine Gold – 'Grasque' was originally the name he was going to give this project, intended to be separate from Choir Of Young Believers. However, after getting back together with the band to tour with Depeche Mode and writing a few more guitar based songs, it became apparent that these new songs and ideas could be interwoven with the band. Given that one of the best things about Choir Of Young Believers is their ability to confound expectations in the best possible way, Grasque looks set to be full of surprises.
'Jeg Ser Dig' is a take on R&B which moves away from the bassy grooves you might expect from the genre, instead taking it to the other extreme – if glacier R&B can be a thing, Choir Of Young Believers are making it. Combining this with a washed out aesthetic, we follow Jannis on a motorcycle adventure, making 'Jeg Ser Dig' 'cool' in every sense of the word.
Grasque will be released on February 19th via Ghostly and can be pre-ordered here. The band also have a series of European dates planned for April, including a show at London's Oslo venue on the 8th.