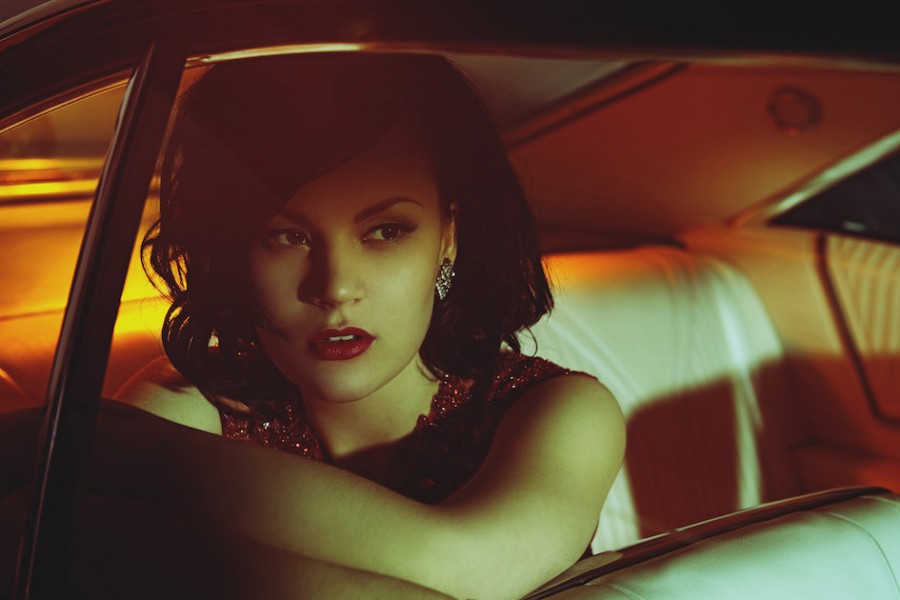 As the final Ja Ja Ja London show of the year edges ever nearer, we're taking a moment to better get to know each of the wonderful artists set to play at our Christmas Show at The Lexington on Thursday 26th November!
Among the three great acts set to take to the stage is Finnish songstress Katéa – a vocalist who pours melodies from the heart, sings words of wisdom and adds a whole lot of soul along the way. Katéa's performance at Ja Ja Ja will mark her first ever show in the UK, and it's bound to be a special one – so get to know her better in an exclusive Spotlight interview and make sure to be quick to grab your tickets to catch her set at our Ja Ja Ja Christmas party…
Tickets for the show cost just £5 in advance for Ja Ja Ja members, who will also be offered some special festive treats upon arrival! Sign up as a member (for free) now to access this exclusive discount…
Ja Ja Ja Proudly presents…
Colleagues | AV AV AV | Katéa
+ Project Fresh Socks DJs
Thursday 26th November 2015 – 7:30pm 'til late
The Lexington, 96 – 98 Pentonville Road, London, N1 9JB
Join the Facebook Event
Spotlight Interview: Katéa
For those that haven't met you yet, could you please introduce yourself – who are you, where are you from, and how would you describe what you do?
I'm a 22-year-old woman from Finland who sings, writes songs and swings on stage when overwhelmed. (Not the swing dance, god no. Not yet.) I do music. That's the best description. It has no limits, I write and sing what I feel. Sometimes fast and happy, sometimes the opposite. Though must say somehow it seems to be little bit on the gloomier side. Must be a Finnish thing…
Your debut single 'That Ain't Love' landed earlier this year – can you tell us a bit about the meaning of the song, and why you selected it to be your first single?
I think it's such a real song. I wanted the vocals to be very naked and raw on it, let the emotion leak through. I broke my heart with that song.
It seems that we are so connected to each other these days (social media etc.), yet we are lonelier than ever. The song is about wanting that real connection, but not having it. Choosing to ignore the little voices in your head saying it's not love. The sort of… "I can be whoever you want me to be and you can be whoever I want you to be", or how it's in the song: "You could call me Betty and I could call you Al. But baby when you love me, you know you ain't my man."
And can you tell us a bit more about the remix of 'That Ain't Love' from Non Octo, and how that happened?
Yes! I was talking with my publisher BMG Scandinavia and they told me about a new producer duo Non Octo who were interested in making a remix of the song. I liked the idea, so they finished it and it's out. Those guys are brilliant and super young too. Damn Swedes.
Away from music, what would you say are your main interests and life loves?
Netflix and chocol-…. haha. No, for real I am into cooking. I love cooking. It's like composing, sometimes it's so incredibly awful you're ready to give it up for good. But then you get hungry… and find vegan pizza in the freezer.
I know it's gonna sound awfully corny if I say I write a diary, meditate and eat vegan. But I do. My life loves are good conversations with interesting people. Those kinda people who stay up till 4am rambling about their lost loves and new revolutions they've got on their mind. I love genuine people who are raw and vulnerable, who say awkward stuff after two glasses of wine and have water coming out from their nose when they laugh.
You've got a very striking voice and style, so we'd love to hear more about how you turned into the artist that you are today! What/who were your biggest influences?
It's a journey. I think the features that have been the best and worst for me are curiosity and honesty. That curiosity has kept me pushing myself to new places, meeting new people and writing new songs. It has given me a lot of courage and comfort to hop on the plane and look for something new. Be open. Be soft. Take risks.
And the honesty lets me listen to the perfectionist bitch inside of my head who pushes me to be better, be realer, be stronger, be weaker.
I have my roots deep in jazz music, but I had a love affair with classical that shaped me quite a bit. Artists who inspire me the most are Freddie Mercury, Tori Amos, Damien Rice, Joni Mitchell, Leonard Cohen, Laura Marling, Michael Jackson and Susanne Sundfør.
What is your biggest ambition as a musician?
To never lose the love for it. I hope that I will always be writing songs also just for the fun of it, writing about dancing turkeys and stuff that makes me laugh.
I want to make people kiss and think. I dream of big, dark, quiet rooms where people drink wine and listen. The ones with the perfect acoustic.
And when can we expect to hear more music from you?!
My single nr.2 and an EP will come out in January, around the same time I will be playing Eurosonic in Holland.
We can't wait for you to join us at the Ja Ja Ja Christmas celebrations! What should we expect of your show?
Oh drama. I think the show is definitely on the dramatic side, but hey, not many times does the circus come to town. It's my first show in London and I must say I always dreamt about playing in London when I was a child, so it will be a special show to me and to my 13-yr-old-artnerd-self. I don't know what it is about London I've always loved very dearly, but I do.
Do you have any good new music tips to share with us?
I think everyone should check out a Finnish artist Mirel Wagner, she is a goddess. A poet and a goddess, I am sure it says that on her CV. Especially her song 'No Death' resonates well with me. It's quite dark… must be a Finnish thing again.
And finally, what does the rest of the year hold for you?
Well… right now i'm in Stockholm writing songs. The rest of the year will be working around the EP and picking up the single. Quite a lot of preparations for Eurosonic, writing my diary, trying not to burn down the kitchen, avoiding getting hooked on new Netflix series… The basic stuff.