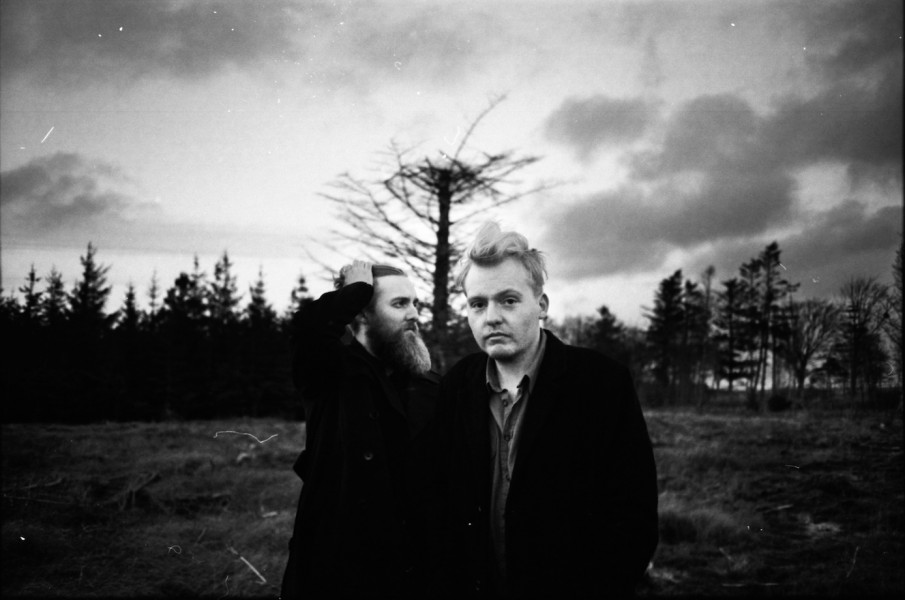 All set to play part in one of the most raucous Ja Ja Ja shows to date, Denmark's Get Your Gun catch up with us in a Spotlight interview before heading to London on Wednesday 25th November!
The band will perform alongside Norwegian outfit Honningbarna and Icelandic noise-mongers Pink Street Boys at a special, Christmas-tinged free show at The Old Blue Last in London. It's going to be an excellent show, and we're getting to know each of the bands better ahead of their sets – so read on as Get Your Gun reveal more about life on the road and the origin behind the motto, 'don't be douchebag'…
Ja Ja Ja Proudly Presents:
Honningbarna | Pink Street Boys | Get Your Gun
Wednesday 25th November 2015 – 7:30pm 'til late
The Old Blue Last, 38 Great Eastern Street, London, EC2A 3ES
Free entry!
Join the Facebook Event
Spotlight Interview: Get Your Gun
For those that haven't met you yet, could you please introduce yourselves – who are you, where are you from, and how would you describe what you do?
The core of the band is my brother Simon and I. We come from a small village in the Northern part of Denmark and we started playing music because we were bored and I guess we were searching for something more. Last year we released our debut album The Worrying Kind in some parts of Europe and we've been touring since.
You're in the midst of a CRAZY long tour! What are your top 3 tips for surviving/staying sane on the road?!
Try to enjoy it – it's that simple and that difficult. There can be a lot of obstacles and it can be fucking tough sometimes. Especially like this tour, where most of the time, we've only been the three of us – and only two of us have a drivers' license. Cars will break down and you will become sick, but those magic moments that happen on stage every night make it all worth it. I would also like to quote a Russian friend of ours, who's also a musician: "Don't be a douchebag. You go to the show, you play your music, people are happy, but you're still a douchebag." 
Wise words!
And what have been some of the highlights so far?
There's been a lot. It feels sort of wrong to highlight some of the shows, but playing in the Baltics are always special to us. We played our first shows in Hungary on this tour and Budapest is a beautiful city. We're still IN the tour, so it feels kind of blurry right now. Ask me again in a month…
You're releasing your debut album The Worrying Kind in the UK on the 20th November – can you tell us about the story behind the record? What was your ambition when making it?
It was just the natural next step for us. The ambition was always to make a great album, the best we could make at that time! And I'm proud of it, but I don't want to hear it. I guess that's just how it is, the creator will always see or hear the shortcomings of his creation. All the things you need to work on and improve for the next creation.
And what are some of the influences (musical and otherwise) that you guys bond over?
We never really talked that much about musical influences, we just play and figure it out that way. We had not heard that much music when we started Get Your Gun and I don't really know were our sound came from.
Now, we listen to all kinds of music and I think everything crawls under your skin in some way. For me, writing a piece of music is about zoning out with an idea and not asking too many questions in the beginning of the process – just let it flow. It's a difficult thing to explain and maybe you're not supposed to. Existentialism and the works of Dostoyevsky has been a big influence on my lyrics, at least the lyrics on The Worrying Kind.
What's the best description of your music that you've ever heard?
We hear a lot of different descriptions from people coming up to us after a show. It's cool that people hear so many different things. I have a hard time describing our music, because I don't really care. Some guy put up the album on YouTube and his description works pretty well – "good combination of post-metal / doom / noise / stoner music with a tinge of dark country music". It's not a very colourful description, but it covers a lot of ground. A metal head once came up and said, "it was like being at a funeral and I fucking loved it!" Don't really know what to think of that.
What should the Ja Ja Ja crowd expect of your performance at our club night in London?
A good concert.
And what do you hope for the crowd to experience when you perform live?
That's really not up for me or us to say – I have no interest in telling you what to feel or hear when you witness a concert with us. If you're thinking about going to one of our shows, I just hope you'll listen. I see a lot of people closing their eyes, swaying back and forth, at our shows. I see a lot of people screaming along to the songs. Do what you want, just don't be a douchebag…
Do you have any good new music tips to share with us?
There's a lot of good music, old and new! At the moment I'm digging into a lot of old stuff. I would recommend you check out our good friends in Narcosatanicos – they're from Aarhus.
And finally, what does the rest of the year hold for you?
After the Ja Ja Ja show, we go to Belgium and play with the Belgian band Flying Horseman and then we have one show in the Netherlands. Four shows left on the tour and then we go home. Rest of the year will be spent on writing new material.