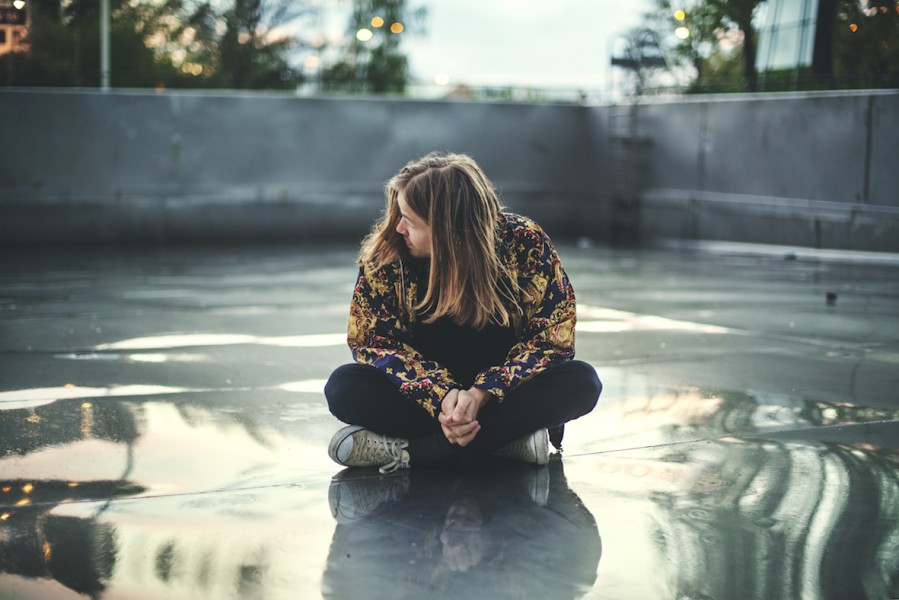 With just a few days to go until the final Ja Ja Ja London club night of the year gets underway, we caught up with Sweden's Colleagues in an exclusive Spotlight interview!
One of the three excellent bands that will be performing on the night, Colleagues reveal all in their interview, opening up about dream artistic collaborations, striving to re-capture that first festival feeling and the best methods for combatting the darkness of Swedish winters…
Tickets for the show cost just £5 in advance for Ja Ja Ja members, who will also be offered some special festive treats upon arrival! Sign up as a member (for free) now to access this exclusive discount…
Ja Ja Ja Proudly presents…
Colleagues | AV AV AV | Katéa
+ Project Fresh Socks DJs
Thursday 26th November 2015 – 7:30pm 'til late
The Lexington, 96 – 98 Pentonville Road, London, N1 9JB
Join the Facebook Event
Spotlight Interview: Colleagues
For those that haven't met you yet, could you please introduce yourselves – who are you, where are you from, and how would you describe what you do?
In short… A collaborative musical project dedicated to romanticise – almost to the point of lying – about our early summer experiences. I think we compared our music with a bendy 80s VHS RomCom movie once before and that seems to hit the spot.
We are from Sweden and I think that has a large impact on how we sound and what we choose to write about etc. Longing for sunlight is a huge part of our lives and I think this is how we deal with our lack of vitamin D and gloominess in general…
You've just released the video for 'Talk It Out' – what's the story behind that?
The video features our friends from Swedish "Art Punk" Band Vulkano ie. Lisa Von Pyk and Cissi Efraimsson, that impersonate two lovers or friends in an attempt to sort out their relationship and heal old wounds. But it is hard for them to speak freely about their feelings as it often is when you love someone deeply, and their encounter is much more hurtful for them both than what the subtle outside can tell. I think all of us have experienced something like that, and probably most people have.
And how about your other artwork and video clips? You worked with Bo W Lindström which seemed like a really fun collaboration, so which other artists and film makers would you like to collaborate with and why?
That's a tough question, the possibilities are endless really… But recently a movie by Alicia Hansen and Sara Kjellner called 'Female Fantasy' was released in Sweden – a pornographic movie that aims to broaden the view of porn as something made solely for heterosexual boys and to bring respect to pornographic movies as an art-form. This is a very intriguing and important notion and it would be very interesting to explore the possibilities of a collab with them, for example.
The idea for Colleagues was originally one of an artistic collaborative co-op, something that has become hugely popular in both the music and art scenes. Do you think the notion of working as an artistic collaborative, crossing over various mediums, enables you to not only be more experimental, but also to bring your work to a wider, more diverse audience?
Absolutely, that's the whole point I guess, trying to find something beyond the music we write and seeing what it can become together with something else entirely – including the unexpected listener. We will try to be better and more radical in this endeavour though, it's easy to fall into the old "single + artwork trap".
Why are you drawn to creating dreamy electronic pop? Was this your first musical love and where do you draw your influences from?
Prince has always been something we refer to when we write; Kate Bush, Talking Heads and it's hard to deny that we all grew up listening to The Strokes. Modern influences include Jai Paul, Tame Impala, Jonathan Johansson – the list goes on… I think we were drawn towards DEP (to make a hashtag out of it) because of the attitude and vibe – the laid back melancholy of it all. The beautiful sadness in a kaleidoscopic sunrise to speak in clichés.
To us, your songs seen like romantic vessels of escapism – what inspires you to convey this in your songs?
Like the first time you went to a music festival, roughly around 15 years old. You bought your first pack of cigarettes and walked towards the festival area, and felt the greatest freedom you've ever felt. The older you get, the harder it is to reach that level of ecstasy. When we write a song, and experience a fragment of that feeling, we know we're on the right path. And that's what we hope people will feel too.
How do you see your sound developing in the future? Do you want to build on your "Colleagues" sound, or will you perhaps move in a slightly different direction, adding new elements to your recordings?
During our recent sessions we've moved towards a more organic soundscape involving, for example more lo-fi recorded live drums, and there's a tad more "dry" to the general vibe. The core is still the same though – it's dreamy, but more contained by a fascination of the reality and brutal (not always flattering) truth about us playing the instruments and how the actual room affects the sound.
Oliver Nelson did a wonderful remix of 'Tears' – whose idea was that, who approached who? Are there any other DJs you'd like to do remixes of your work?
We really like that one. Like us, he's from Stockholm and some of us went to high school together with the shy genius. We asked if he wanted to collaborate and then the remix came to life. It would be (maybe obvious) interesting to hear Todd Terje remixing one of our songs – you never really know what to expect from him.
We're very excited to have you play at Ja Ja Ja in London – what should the crowd expect of your performance?
It's a while since we last played live so being back on stage will be loads of fun. We had such a good experience during our last London visit, and are truly excited to be back. The crowd should expect a show with a lot of pace and practically no talking…
Do you have any good new music tips to share with us?
'Play It On My Radio' by Niki & The Dove is one of our favourites of the year, they have always been a great inspiration. Jonathan Johansson's latest album Lebensraum is a an absolute masterpiece and the debut from MAASAI is also a really good one.
And finally, what does the rest of the year hold for you?
After London, we'll head back into the studio and keep writing on our debut album – we're really excited about. it We will definitely release a little something from it in the first half of next year.
Hugs and kisses,
Colleagues