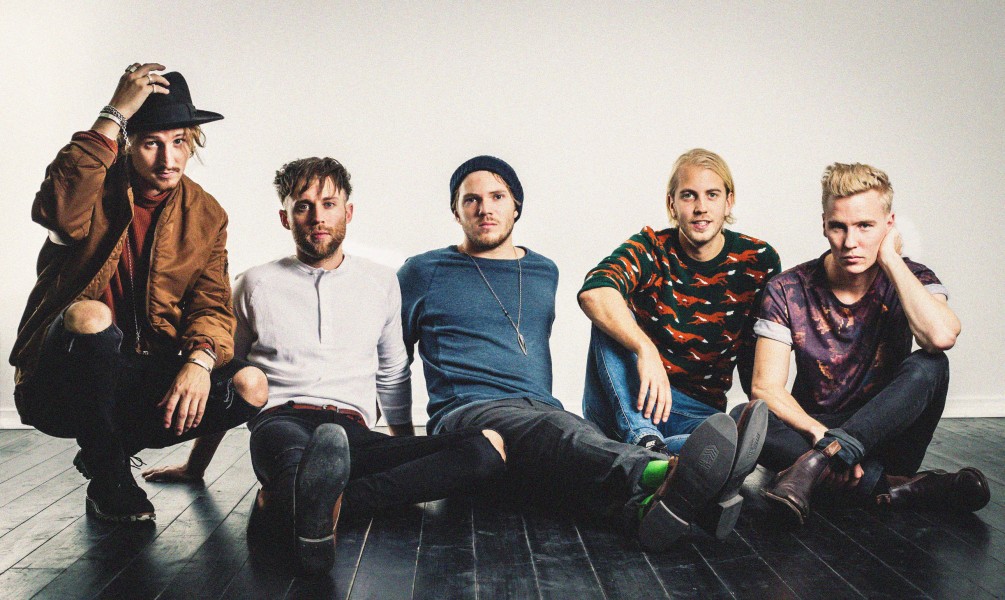 Ahead of the release of their new album A Glass Cage Of Emotions we're delighted to bring you the video for Join The Riot's latest single, 'The Night Is Not Enough'!
The video opens with singer/guitarist Henrik Ljungqvist doing a spot of busking on the stairs of a local underground station, and then we follow him through the streets until he meets his band members in a glass-fronted shop display-like space in central Stockholm for a performance of this new song, as people wander by outside.
You'd be forgiven for thinking, when watching the video below, that this cool setup was just a nice looking place to film a promo video, and that's all there is to it. While it certainly is a nice looking place to film a video, that space is actually where the band recorded their entire album! Working together with Scandic Malmen hotel, they reached a mutually beneficial agreement – the hotel gets to raise their profile, and the band get a vibrant and inspiring place to work, as the sights and sounds of Stockholm surround them. They spent a month recording in this custom built studio space, with people able to watch their progress, and even to listen, on headphones provided outside. Suddenly the title starts to make a lot of sense!
A Glass Cage Of Emotions will be released on December 4th, and in the meantime, check the band out performing in that cool-looking cage below!