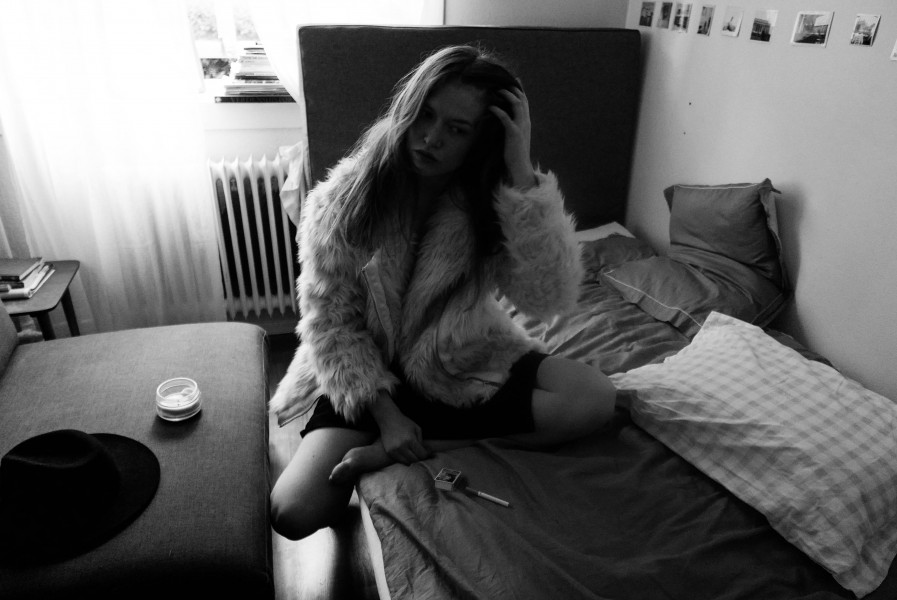 Photo: Kristine Meling Enoksen
Kine Sandbæk Jensen is having a busy year. When she's not touring with Karin Park, producing for her KOSO Collective buddy Sara Angelica, she's also churning out affecting murky pop under her monikers of Juno and Pieces Of Juno, with the double A-side offering of 'Silver & Gold' and 'Want It All' being her latest endeavour.
Speaking about the tracks, Jensen elaborates: "Silver & Gold / Want It All is about the wild life and our wild sides, about embracing them and taking a big bite out of the world but with the constant threat of the gloomy aftermath. It's utopia and dystopia, crazy love meets violence, carelessness meets anxiety" 
These ideas are clearly reflected in the music. Where 'Silver & Gold' is sultry, a tiny reflection of light in a lover's open eyes in the dark, 'Want It All' is forged in the fires of lust and hedonism, but the blade is serrated, for all the breathy moans and whispers of the vocals, the arrangement is brutal and discordant. When listened to together you can see the threads connecting the two songs, hints and ideas that begin in 'Silver & Gold' bear fruit in 'Want It All', and coming around again to 'Silver and Gold', the song's richer arrangement is a balm to the extremes of the other.
Pieces of Juno will release her début LP next year, having worked on it both at home in Oslo and at Karin Park's home studio (a former church) in Sweden, with Park providing additional production and instrumentation alongside Kjetil Nernes of Norwegian noisemongers Årabrot. Suffice to say, it's an exciting mix of sounds and contributors, and the results are sure to to be arresting.
'Silver & Gold' / 'Want It All' is available now via KOSO.