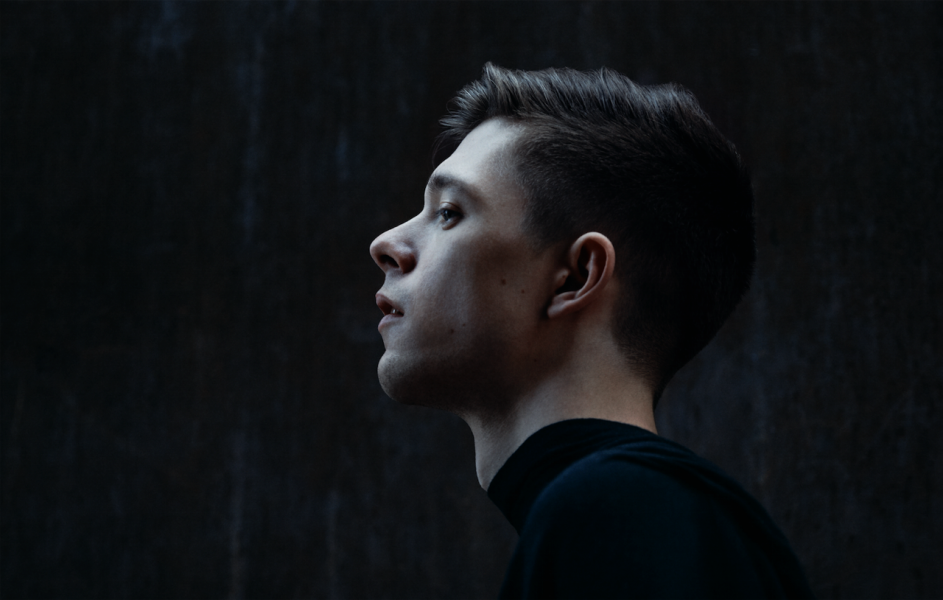 Photo: Sara Angelica Spilling
Norway's Tarjei Zakarias Ekelund, operating under the moniker Intertwine, first captured our attention with 'So What' nearly three years ago. Then, the lights went out, and it seemed as if the project had shut up shop, with no more delightful musical wares for us to sample. Until earlier this year, that is – we've since been treated to a number of excellent singles, leading to this week, which sees the release of his début album, Goraikoo, and we're thrilled to share it with you today ahead of release!
In the time since he started releasing music, Ekelund has seen great shifts in his life, most notably geographical, as he moved to Tokyo, where much of the album was written. Life in Japan as a westerner is difficult to grasp unless you've walked that path yourself. For every fascinating and thrilling new experience you have, it's conterbalanced by great isolation, as adapting and integrating as best you can often takes much longer than you might expect. It's possible, but it's not easy.
You'd imagine an album written in one of the planet's most populous cities would harvest some of that energy, but as is often the case in a big city, communities can be difficult to form as everyone's busy, fragmented lives are hard to piece together, and instead many lead solitary lives. It's here in the solitude, silence and separation that Goraikoo was born. The arrangements get their depth and power from the cavernous space that's left in the album, both literally and thematically. Though this collection of synth-led tracks is dense and warm, with inflections of scattered beats and the odd trumpet solo, it's nearly always Ekelund's vocal commanding your attention, without any of the other elements rising for a fight.
Lyrically, the songs give the impression of a longing for something different. In the hands of a more self-indulgent songwriter, perhaps Goraikoo would have ended up as record soaked to the skin in self-pity, joylessly wallowing in its own unhappiness, but thankfully Ekelund is not that kind of a craftsman. As a self described 'super introvert', there is not self-pity, but instead an air of reflection. For all the feelings of being apart, perhaps from both a specific something or someone and a broader everything/everyone, this feels more like an examination of isolation, giving it this spacious quality, verging on a calmness, which is so pervasive throughout the record.
Still, as time passes, change is inevitable. Seasons come and go, the night moves imperceptably overhead until eventually morning breaks and everything is illuminated once more. Flowers open and turn their heads, birds sing, and the world begins as it has done for millenia. The album's title, Goraikoo, can be literally translated as 'the next light', or 'the coming light'. In reality, it refers to one specific coming of light – the sunrise viewed from Mount Fuji. Japanese culture values tradition and symbols very highly; Fuji is Japan to many, and climbing the mountain overnight so that you're at the peak to witness dawn break across the horizon is something that has been undertaken for centuries, and is still done to this day. Dawn as a symbol of overcoming some kind of  hardship or obstacle is what ties this album together so beautifully, and while the inspiration behind the twinkling electronics amongst the surging synths of the last track, 'Chromosphere', is abundantly clear, there's a little of that coming light reflecting from across the surfaces of the album throughout.
Goraikoo will be available from November 6th, via Brilliance Records, and you can pre-order it here. For now, stream the album in full below.