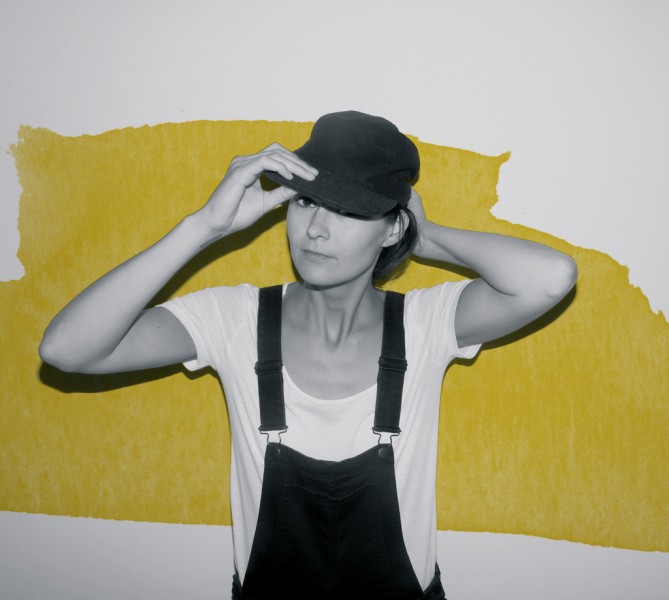 Another year goes by, and another fantastic Hanne Kolstø album appears before us, which means she has achieved the goal she set for herself – to create five albums in five years! Not just that, but each record has built on the last, and both the quality and quantity of the work she's able to produce is astonishing. So, with While We Still Have Light, newly released, we've also got a taster from it to enjoy!
'I Hate You Don't Leave Me' is typical of Kolstø's work in that it's dynamic, melodic, lyrically frank and utterly spellbinding. With a more guitar and drum led sound than some of her previous works, Kolstø's voice is the thread that binds it to her back catalogue. As she sings in an early break from the songs relentless pace, "I'm always fighting with my shadow, baby, as if everything in my life is ending now, not gonna change a thing"  it's clear that this is a track full of conflicts, contradictions and the complex nature of humans and human relationships. "Why do I ask when I don't want to hear what your answer is? " she cries as the the song thunders around her. Though this is album five, the last in her ambitious project to do one a year, it feels like Kolstø is at the top of her game; though undoubtedly she's earned a vacation after this, we can't help but hope it's not the last we hear from her.
While We Still Have Light is available now from Jansen Plateproduksjon.
BONUS: To go along with the song's release, you can also watch this intimate portait, taking you behind the scenes with her work, her life, her workout routine and more besides.