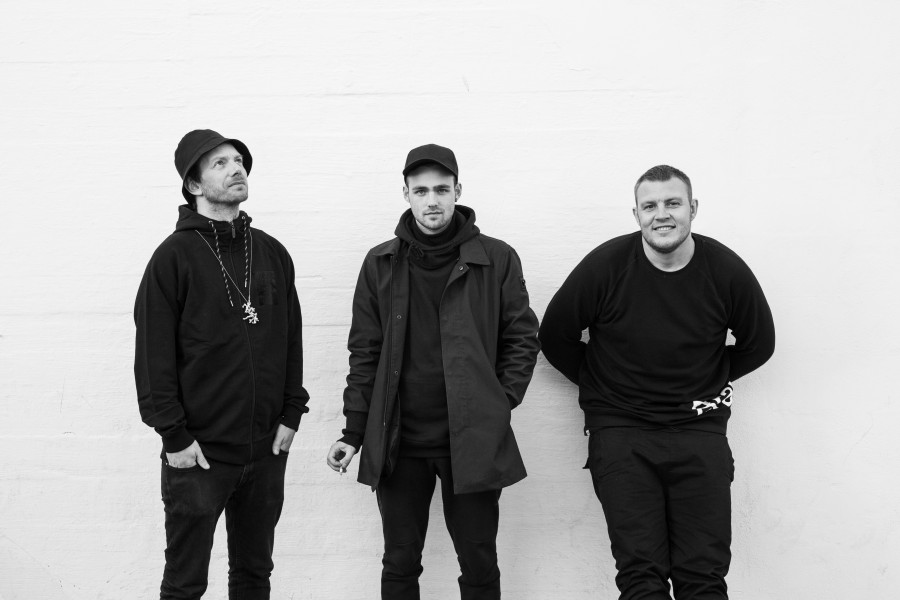 Are you ready London? Are you ready to while away an evening, getting down to the electrifying beats of three of the best DJs from Copenhagen?
You are? Good, because AV AV AV are heading to Ja Ja Ja London, and you should definitely be there catch their unmissable live show in person.
The three friends – made up of DJs ELOQ, Unkwon and DJ E.D.D.E.H – have a pretty systematic, but pretty special way of making music together. They pack up synths, laptops and a bunch of other music making gear, stock up the beer fridge, and head to a cabin in Denmark for a few days of hanging out and non-stop music making.
Humble beginnings for the music these may be, but the songs produced have catapulted the trio to festivals throughout the Nordics, shows around Europe and we're absolutely delighted that they will now be joining us for the final Ja Ja Ja London show of the year!
Join us at The Lexington on Thursday 26th November to watch AV AV AV whip London into shape with a set full of booming-bass electronica, as well as to experience an extra special, Christmas-tinged night as we get the festive season underway.
Tickets cost just £5 in advance for Ja Ja Ja members, who will also be offered some special festive treats at the show! So sign up as a member (for free) now to access this exclusive discount…
Colleagues | AV AV AV | Katéa
+ Project Fresh Socks DJs
Thursday 26th November 2015 – 7:30pm 'til late
The Lexington, 96 – 98 Pentonville Road, London, N1 9JB
Join the Facebook Event
Recommended Listening: AV AV AV
We're very excited to have you join us at Ja Ja Ja! What should we expect from your performance there?
We're bringing a full live show with plenty of new music. Our sets are always very dynamic so bring your dancing shoes.
One of our favourite things about AV AV AV is that you seem to have such a great time making music together – what's so special about the way you guys work together?
Apart from making music together, we are friends!! And the fact we go to a cabin away from everything when we write music is part of what makes it so special. We are just three good friends in a cabin full of food, booze and instruments.
Can you tell us a little bit about each of the tracks that you've picked for your mix today, and what you like about them?
It's just a good mix of the music we listen to when we are away. We usually start out pretty chill when we wake up and it tends to get more ravey as the drinks and hours pass 🙂
And finally, do you have big plans for the rest of the year? If so, what do you have in store?
New music! And lots of it. Also, touring some festivals around Europe that we are looking very much forward to!
Tracklist:
Phil Collins – In The Air Tonight
Den Sorte Skole – Kalaidon
Donnie & Joe Emerson – Baby
Moderat – Bad Kingdom (Moderat Remix)
Rodriguez – I Think Of You
The Chemical Brothers – Sometimes I Feel So Deserted
Wiley – Badman
Dj XTC – Functions On The Low
Downliners Sekt – Soul Debris
Dark Sky – Shades