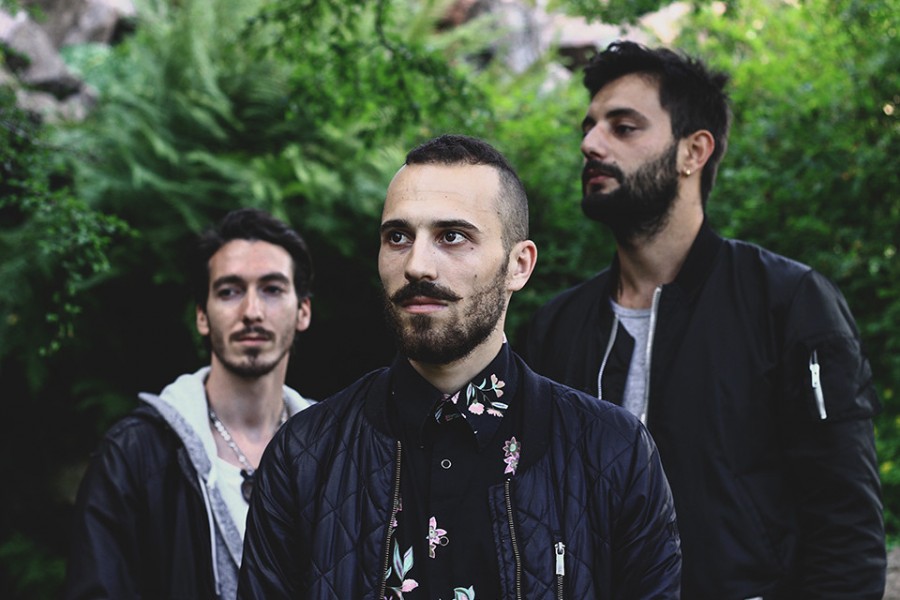 As the old saying goes, the best surprises come from the most unexpected places…
…and although we're very sad that Denmark's AV AV AV and Sweden's Boeoes Kaelstingen can no longer join us at Ja Ja Ja in Germany this month, we're ABSOLUTELY thrilled that the brilliant Emmecosta can!
This heroic Swedish three piece have stepped up to take slots at Ja Ja Ja in both Hamburg and Berlin later this week, and we couldn't be more excited. Their brand new video and single 'Snowboy' is hot off the press, and the band are prepped and primed to bring their colossal, self-described 'post-club' sound to the hottest Nordic night around – so make sure to grab your tickets quickly and to join us there!
Ja Ja Ja Proudly Presents:
CHINAH | M-Band | Emmecosta
Wednesday 11th November 2015 – 7:00pm 'til late
Molotow, Nobistor 14, 22767 Hamburg
Join the Facebook Event
Thursday 12th November 2015 – 8:00pm 'til late
FluxBau, Pfuelstraße 5, 10997, Berlin
Join the Facebook Event
Ja Ja Ja members can buy tickets for just €5 as well as getting access to exclusive competitions, news and merch – find out more about signing up (for free!) here…
Recommended Listening with Emmecosta
Hello guys! Can you tell us a little bit about yourselves? Who are you, what are you into and what's your philosophy when it comes to music making?
Emmecosta is Claudio Pallone, Aldo Axha and Alfonso Fusco. All three of us have been involved with music and art since we were little boys. Well, when it comes to songwriting, or sound-writing, we start from a small detail, a single piece of a huge puzzle, something dear to us. Then we build an epic scenario that evokes the truth of this dear detail.
We're very excited to have you join us at Ja Ja Ja – what should we expect from your performance there?
Since we are long time friends, we have a powerful alphabet when we perform on the stage, then music starts speaking a sublime language.
You recently dropped the video for your single 'Snowboy' – can you tell us about the story behind the clip and the track?
Snowboy is a blank stare of a sexy Solitude.
Is Gold light in blind love.
Here we let the glory of failing take care of Snowboy.
The song was founded in the dark cold of Sweden and surrounded by skinny tunes of electo-writing.
And can you also tell us a little bit about each of the tracks that you've picked for your mix today, and what you like about them?
The tracks we choose represent the forms of 'archaic and distant future' that only the northern light can give.
And finally, do you have big plans for the rest of the year? If so, what do you have in store?
Our plan is to make our music be heard, produce, play around and discover new fields.