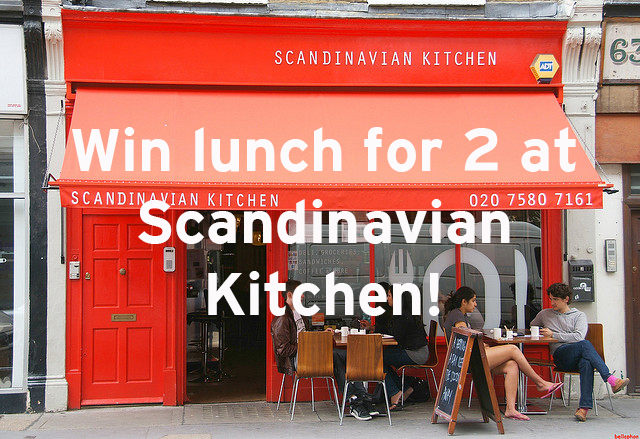 Christmas is a-coming, so we've set up some great competitions for you – our lovely Ja Ja Ja friends – to get involved with over the coming weeks!
What is Christmas without beautiful festive flavours punctuating Christmas shopping sagas and filling the house with delicious smells on Christmas day? We've got a special competition lined up for those of you looking for some Nordic tastes to brighten up the winter months, where we're offering one lucky person the chance to win lunch for two at London's Scandinavian Kitchen!
Scandinavian Kitchen – located on Great Titchfield St in the heart of central London – serves up the finest Nordic flavours every day, and has a supermarket which is an ex-pat haven, stocking a whole host of delicious delicacies that our Nordic friends might be missing from home.
Want to be in with a chance of winning lunch for 2 at Scandi Kitchen?
Then grab yourself a ticket to next Thursday's Ja Ja Ja London show at The Lexington, and send an email to hello@jajajamusic.com completing the below song lyric…
"Last Christmas, I gave you…"
a) my Cinnamon Bun
b) my Heart
c) the exact same present you gave me last year, because I didn't like it.
This competition is only open to ticket-holders for the Ja Ja Ja show taking place at the Lexington on Thursday 26th November. The winner will be selected at random on Thursday 26th November at noon, and will be able to collect their prize at the Ja Ja Ja show at The Lexington. Travel costs not included.