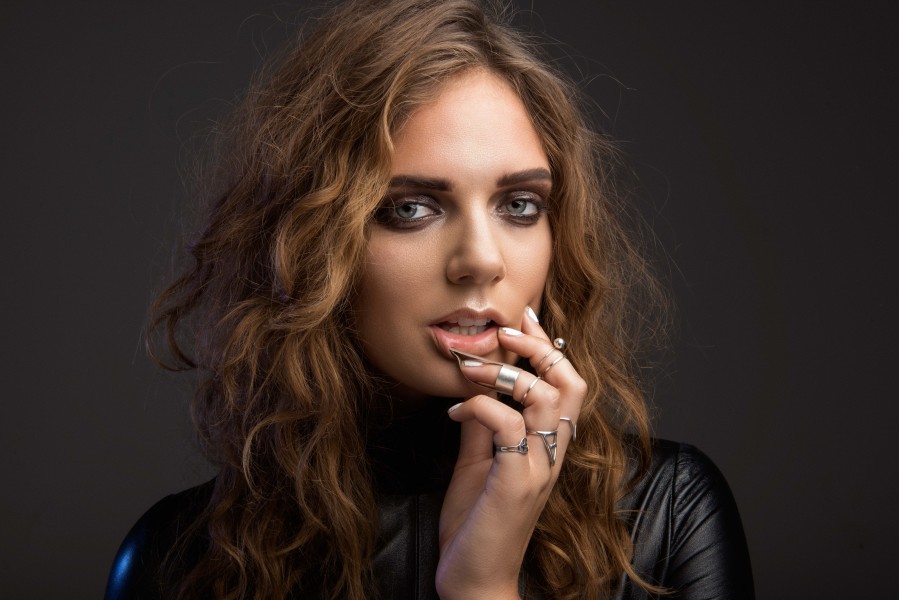 If you were to put 'Tove Lo' into a dictionary, what would the definition be? Undefinable I'd wager, or very, very long!
Brutally honest, genuinely talented and hugely enigmatic, the ever subversive Tove Lo can't be easily boxed off. She has too many edges; there are too many angles. Neither her persona nor her work are simply straightforward enough to be comfortably classified. In that regard, I find her highly reminiscent of an artist like Pink: another feisty lady who has continued steadfastly to circumvent convention and play it her own way.
Lo has been on a non-stop 'merry-go-tour' since the release of her album Queen of the Clouds in September 2014. A slow stream of releases has ensured that the musical ferris wheel keeps turning, and this month sees her drop yet another single, in the form of 'Moments', a thumpingly good electro-rock-pop meld.
'Moments' is a harsh, disparaging critique. Its lyrics are frank, explicit, and unsympathetically blunt. The video is similarly rough around the edges – produced by Ian Blair and directed by fellow Swede, the LA based uber cool Tim Erem, it is a disturbing montage consisting of clips of Lo in various awkward and anomalous scenarios. The opening scene which sees Lo being dragged down a flight of stairs by cops, cuts quickly to a "dia-monologue" in a therapy session (Lo plays both characters) in which the character is told…
"You're just broken inside. You never did anything right. You're fucked up."
Cue scene change, and we find ourselves at the site of car crash, with a dazed looking Lo meandering aimlessly until she suddenly breaks into some 'crazy lady' choreography, proceeds to dance her way around a supermarket and the inside of a church, wherein dressed as a lap-dancing, veil swirling anti-bride, she pulls out a Glock and bumps off the groom. Boom!
Speaking about making the video, Lo says: "Dirty feet, 20 pills, broken glass, gun shots, smashed car, dragged by police and 48 hours of crying, laughing, drowning and dancing. This video takes the meaning of this song to its most extreme. Thank you Tim Erem and the whole incredible team for making it into everything I dreamt it would be." 
Erem has perfectly interpreted both his brief and the song. Using the image of the car crash to convey the notion of the 'antagonist' as a car crash themselves, is particularly effective. The video is a graphically potent realisation of a song that is painful in its self-criticism, humourous in its self-deprecation and disturbing in its visceral and trenchant storyline. We all have our 'Moments', Tove Lo just has more than most!
Queen of the Clouds has recently been re-released and Tove Lo continues to tour, with dates in both the UK and US through November and December, details here. 'Moments', the fourth single from Queen Of The Clouds is available here!