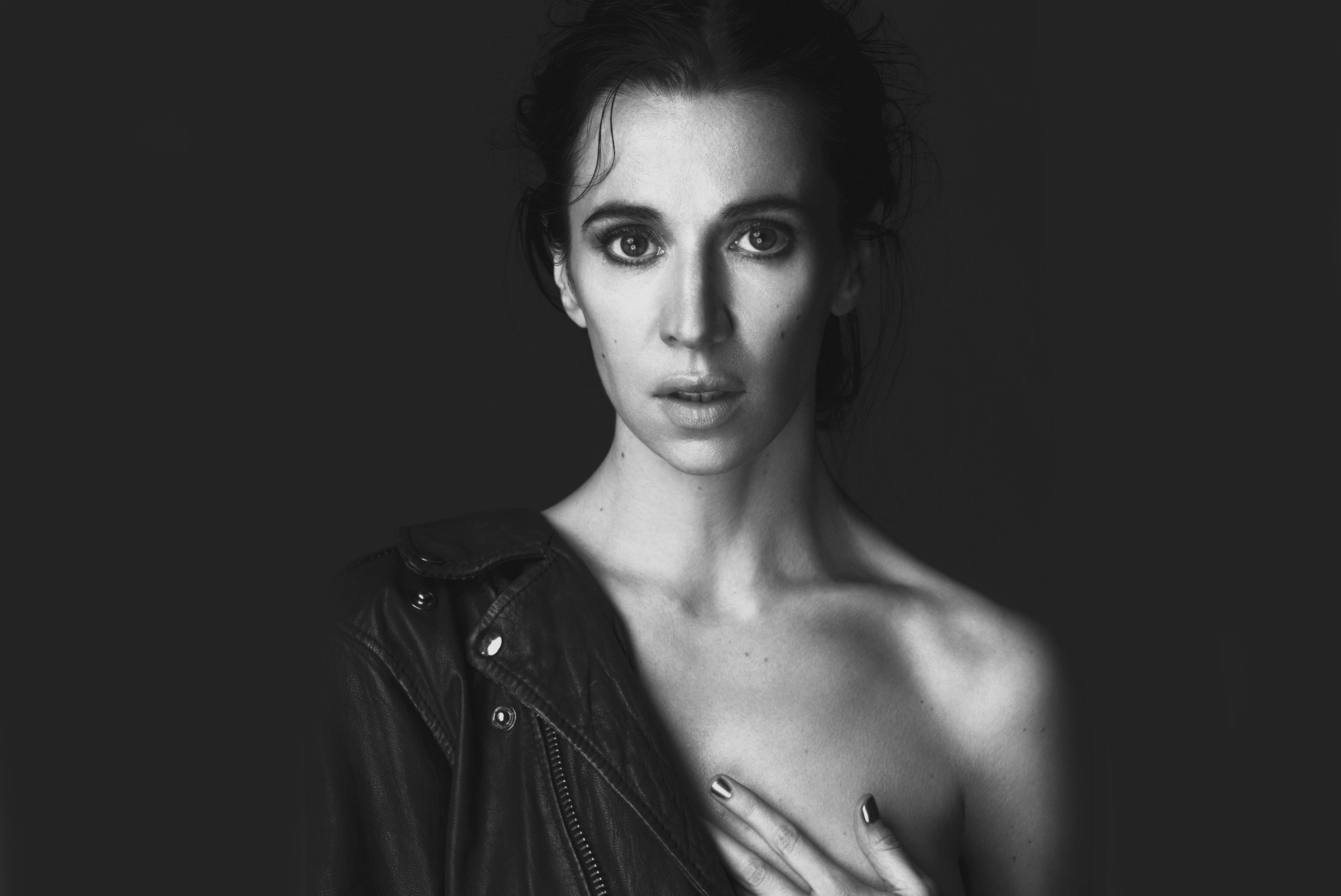 With just days to go before Finland's fantastic Manna joins us at Ja Ja Ja in Hamburg and Berlin, we caught up with the artist herself to find out more about her background in an exclusive Spotlight Interview!
Manna is an artist that we've kept a close eye on in recent years, an artist who has fragile and beautifully crafted songs cascading from her albums, and one who has kept her listeners' avid attention well and truly hooked over the course of four albums.
A striking songwriter and a powerful performer, Manna's talent has been praised and highlighted by the likes of Mark Lanegan – who collaborated on her album Shackles – and The Jesus and Mary Chain with whom she appeared as a guest vocalist to perform 'Just Like Honey' during a performance from the band in Helsinki earlier this year.
Her latest record Blackbird has just received an international digital release, so to celebrate, we've invited the thoroughly talented Manna to join us at Ja Ja Ja this week to give the album's tracks a well deserved airing, but before that, you can read an enlightening interview below to find out more about Manna's methods and music.
Manna will perform at Ja Ja Ja at Molotow in Hamburg on Wednesday 7th October, before heading to FluxBau in Berlin on Thursday 8th October – tickets are available now, and cost just €5 in advance for members. Sign up as a Ja Ja Ja member (for free!) by clicking just here.
Spotlight Interview: Manna
For those that haven't met you yet, could you please introduce yourself – who are you, where are you from, and how would you describe what you do?
I'm a Finnish-Algerian singer-songwriter based in Helsinki. I just released my album Blackbird.
I work solo mainly but I've had the honour of dueting with Mark Lanegan and performing live with The Jesus and the Mary chain on their song "Just like Honey".
I've also been a part of a musical collective called Kerkko Koskinen Kollektiivi, we were nominated for the Nordic Music Prize a few years ago but only released two albums. Now I'm focusing on my solo career.
We were very excited to premiere the video for 'Your Brittle Bones Are Meant To Shake' a few weeks ago – can you tell us more about the song, and the idea behind the video?
It's a hate song, rage but not only towards another person, also inwards to the voice singing it. A kind of a personal battle anthem.
Your videos are always very engaging and beautiful to watch – what's the link between the visual and musical side of creativity, for you?
Thank you very much. I do think it's good to have a aesthetic line that follows all parts of the production from music to visuals. It makes the art " whole" and the realisation of the album complete.
And what about your story as an artist? When was the moment that made you decide that music was your calling?
It was clear to me since childhood as I was singing before speaking. I've always found singing really healing, it's when I stop singing when I start feeling bad.
Your album Blackbird has just received an international digital release – can you tell us more about the story behind the record?
It's a theme album, the bird represents and symbolises a loss and a baby. It's my most personal, honest and important album so far. Almost to the point of being uncomfortable singing it – but I wouldn't change a thing as it was a very healing experience making it and processing difficult things that had moulded my previous years and life.
And what are you working on at the moment?
I'm working on my next album, 9 songs ready but no lyrics written yet.
We're very excited to see you play at Ja Ja Ja in Hamburg and Berlin – what should fans expect of your performances?
Very! My first time in Germany! It will be a very raw and stripped performance, just me and a guitarist.
Do you have any good new music tips to share with us?
I love the Finnish rap scene at the moment, lots of great talents worth checking out.
And finally, what does the rest of the year hold for you?!
Writing lyrics, lyrics, lyrics. I really need to get them done!
Ja Ja Ja Proudly Presents:
Astrid S // First Hate // Manna
Wednesday 7th October 2015 – 7:00pm 'til late
Molotow, Nobistor 14, 22767 Hamburg
Join the Facebook Event
Thursday 8th October 2015 – 8:00pm 'til late
FluxBau, Pfuelstraße 5, 10997, Berlin
Join the Facebook Event