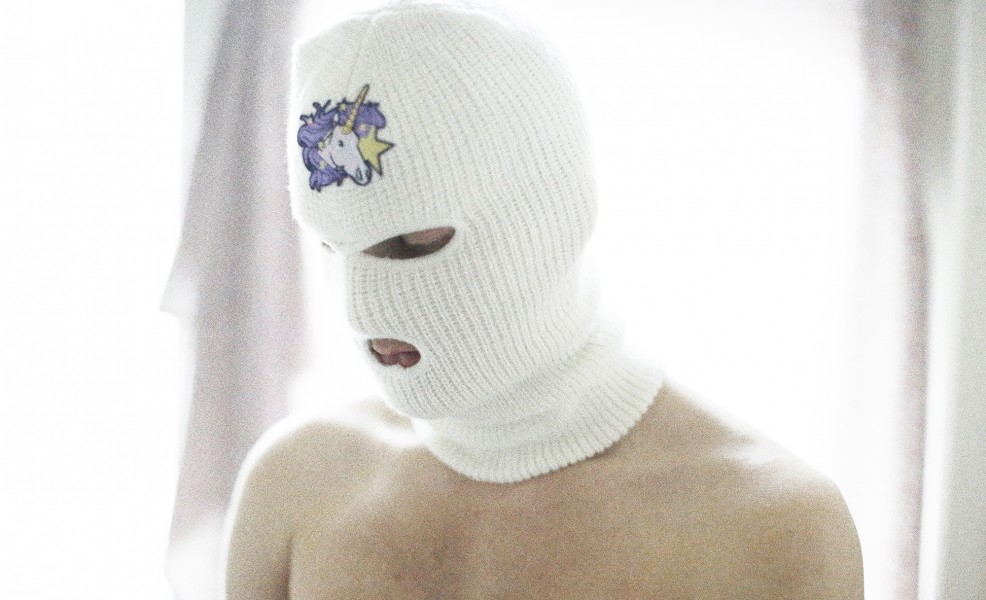 "Gotta go up. Not left or right. You know. I don't. It's me. It's you. Evaporate into the clouds."
When we asked hjälten for some words about his new video for 'vemtroru' this was his response. However, once you get led into his world by the senses, you will find that somehow, strangely, it makes perfect sense.
Following on from nånting fint and Inga Regler, both released this past year, 'vemtroru' joins 'Mitt Liv' on the hjältar EP, which is, as you can probably infer from the title, almost a tribute to everything and everyone which has gone into hjälten so far. Seeing a release via the equally mysterious and magical Too Young label, hjältar is available to stream now and if you want to emulate hjälten's unique style whilst getting cosy for winter, you can get a special balaclava too. As you're waiting for it to arrive, you can check out the fantastic new video for 'vemtroru', which we're thrilled to share with you today!
On 'vemtroru' all the hallmarks of hjälten's previous work are present – both sonically and visually – but it's not derivative of earlier work, rather that it collages the elements together to create something new. The sparse beats still capture the twinkly feel found on 'Mitt Liv', and also seem like they could sidestep into trap at any second, but they're anchored by a melody that captures that perfect balance of bittersweetness – it's a little sad, but somehow uplifting.
In terms of the visuals, in 'vemtroru"s imagined world we once again find ourselves in a deserted forest, populated by hjälten alone on a chair, ominously vaping until he picks up his gun and takes both it and a teddy bear for a walk. We won't spoil it any further, but suffice to say that the wisps of lingering, curling vapour, tendrils extending out as far as they can before vanishing into nothing, is an ideal visual accomaniment to the song's airy construction, giving it a feeling of transience, somehow. The impermanence of the vapour in the air combined with the wistful chimes of piano chords sends another addictive taste of bittersweetness across your palate, arresting your senses once again, and drawing you in even further.
"Gotta go up. Not left or right. You know. I don't. It's me. It's you. Evaporate into the clouds.", he says, and it's starting to make a little more sense. Come, let's evaporate, shall we?