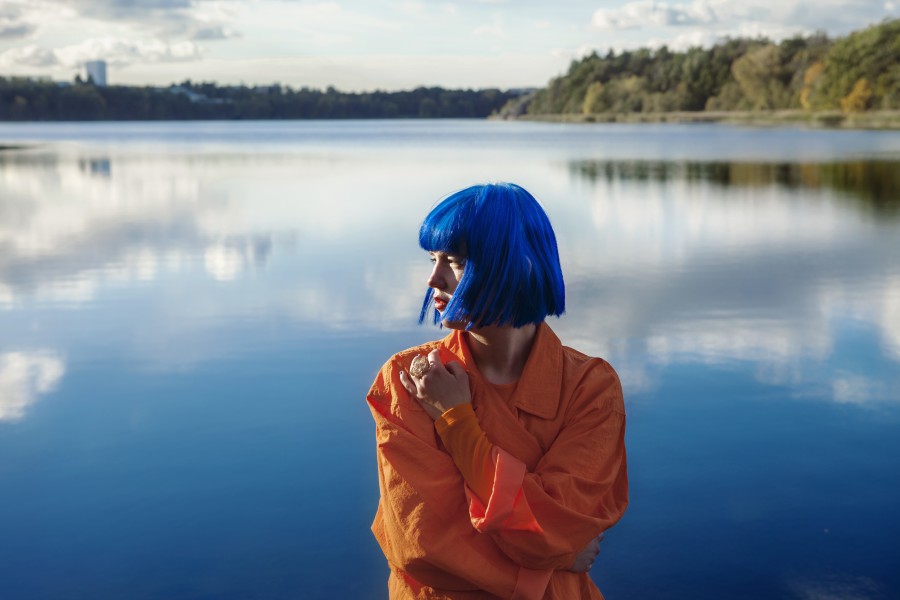 Photo: Adrian Wigerdal
First thing you notice about Ji Nilsson: Radioactive-blue hair. Second thing: amazing songs. Nilsson has firmly established herself as one of the most exciting talents operating in the Swedish music scene at the moment, both in her own work and in her songwriting and production for other artists (including this silky rework of her buddies Breakup's single 'Roads To Rome'). After a drip-feed of singles, she's finally announced her first EP, Blue Is The Saddest Colour, and she's teasing it with the title track.
Whereas Nilsson's previous single 'Perfume' was her take on breezy summer pop, 'Special Kind' is sunk deep in the melancholic mood Nilsson operated in on earlier work like 'I'm Her'. The lyrics here are mournful and pleading, reaching out to someone distant before glumly wrapping with the line "I just want you to love me…". What really stands out about the track is Nilsson's distinctive production style and the ease with which she jigsaws disparate musical elements into a cohesive whole. For an artist with only a handful of released tracks, she's already managed to carve out her own exclusive sonic territory, a sound that's unique to her.
The Blue Is The Saddest Colour EP is will be released on Best Fit Recordings on November 13th – in the mean time, stream 'Special Kind' on repeat below: