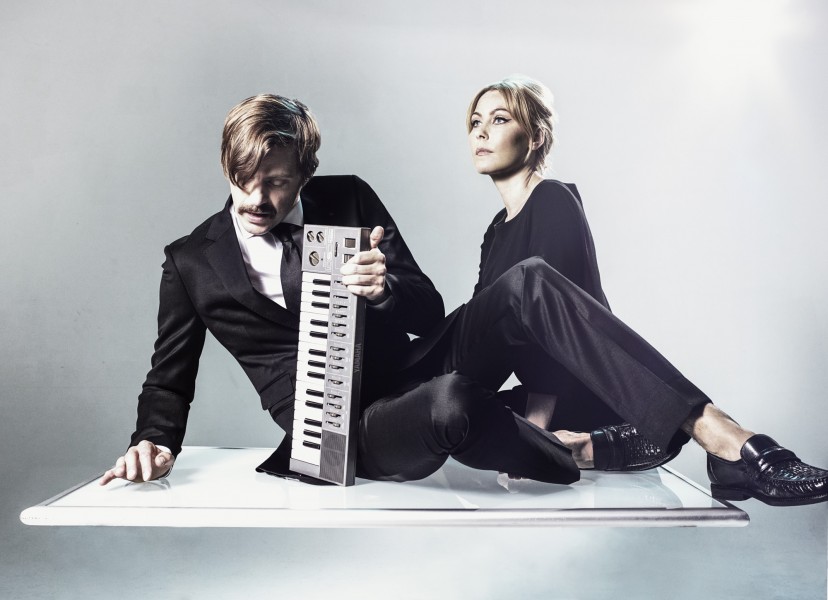 Photo: Henrik Halvarsson
Happy Anniversary, Club 8! As 2015 marks their 20th year making music, what better way to celebrate than releasing some? As it happens, they felt the same way, so they've brought us 'Skin' a track from a forthcoming ninth album, titled Pleasure.
It's been a busy year for Johan Angergård. In addition to his usual duties of running seminal Swedish label Labrador Records, he's also found time to release an album with Eternal Death and a fantastic solo album as The Legends as well. Essentially, how he found time to once again team up with Karolina Komstedt to make another record as Club 8 is baffling to us, but we'll gratefully accept it.
Throughout their twenty year career, Club 8 have always explored new musical territories along the way, including pioneering an indie-pop sound that is so beloved all over the world, but never restricting themselves to one thing, their music is diverse, with the connecting thread being the quality they've maintained throughout. On 'Skin' we find the band heading purposefully to the discotheque circa 1984, with a powerful, driving synth at the core of the track, generously peppered with delicious disco flavours. Karolina's vocal is sultry and understated, half sung, half whispered, complementing the boldness of the arrangement perfectly.
Speaking about the track, the band make their intentions clear: "Our album is about love, jealousy and sex. "Skin" lingers on the latter. A track for nightly drives through neon lit streets and desolate highways." We're not going to speculate as to what might happen after those late night drives in remote areas, but it's clear that 'Skin' is not a song to soundtrack paying bills or cleaning the bathroom – dim the lights, call your honey, and turn this up.
Pleasure will be released on November 20th through Labrador Records.