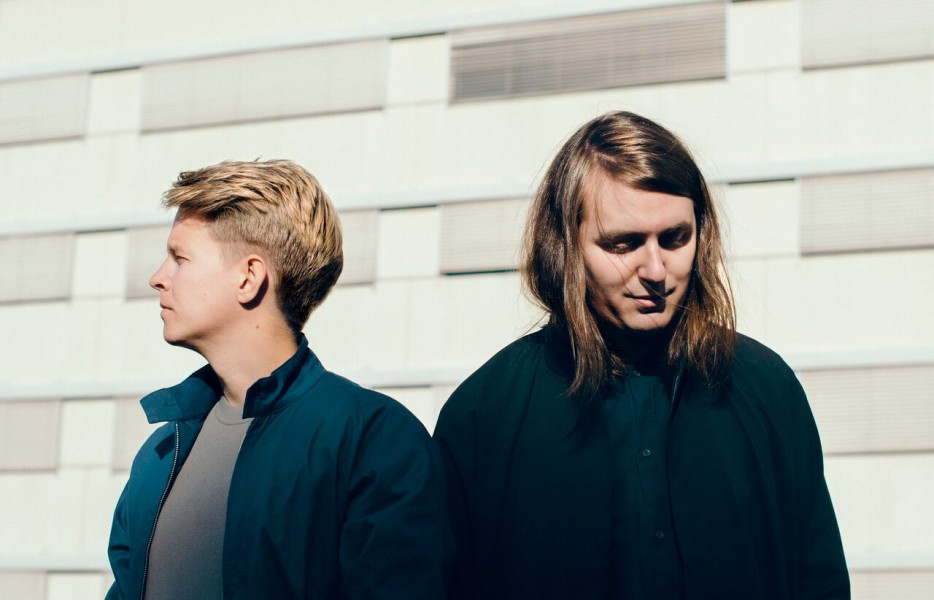 Photo: Anne Valeur
We've long been keeping a watchful eye on the work of skilled electro-architects Apothek, and by our reckoning their elegantly constructed sonic structures are impressive, to say the least. In fact, we were so impressed we invited them to headline the final London Club Night of our spring season earlier this year!
What have Morten and Nils been up to since then? Well, they've been keeping pretty busy as tour support for the incomparable Susanne Sundfør, filling venues in their hometown of Oslo to beyond max capacity during Øya Festival, and signing on the dotted line with Propeller Recordings to put together a proper début single. If, like us, you've been a fan for some time, then 'Family' will already be a firm favourite of yours. Still, like a much beloved friend you might not have seen in a while, from the first chime of synth it's like you've never been apart.
'Family' is a deceptively simple offering, as the focal point is always vocalist Morten Myklebust, a sweet, melodic lure, whose delivery would be in danger of a touch of naïveté were it not for the sharp cut of the lyrics and murky production that surrounds it. It's in this contrast that Apothek's strength lies – the simplicity of the melody is complemented by production that is as light, intricate and tough as a spider's web, but you're very much the hapless insect in this situation. Against 'Family' you'll find yourself caught, being slowly spun in silk, paralysed by the tough threads of scattered beats and pulses of bassy synth, then dazzled as the song properly kicks in, icy venom coursing through your veins, a delicious, welcome poison. All in all, it's a delightful snare to be stuck in – it's easy to be a captive when the trap is this captivating.
'Family' is released via Propeller Recordings today, and you can buy it here ahead of an LP due next year. You can catch Apothek live supporting Susanne Sundfør from October 26th, with dates in the UK, Germany, Denmark and Sweden, including London's KOKO on the 27th and at Gretchen in Berlin on November 2nd, then they'll be swinging back through London on November 9th to play 0E0E's Club Night at The Old Blue Last with Slaughter Beach and Frøkedal.