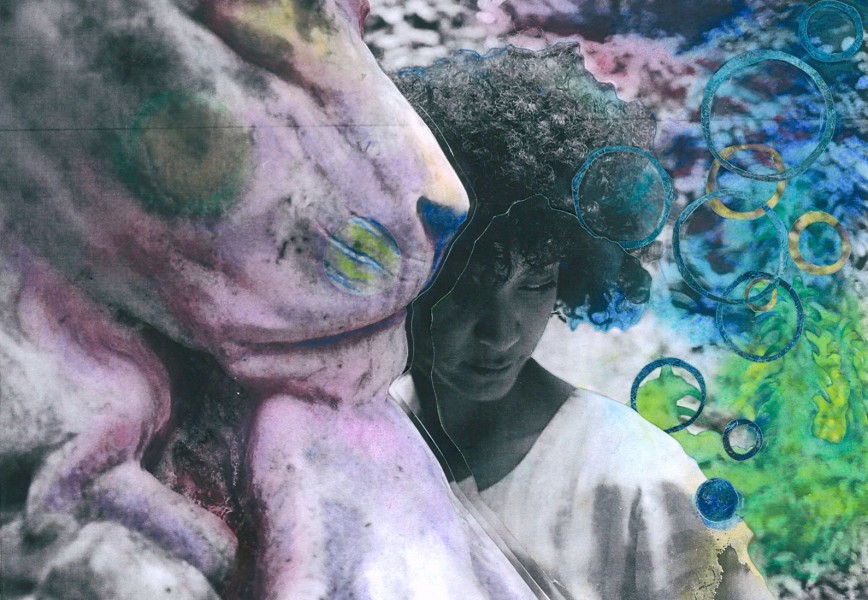 Photo by By Grace Emily Manning
Well, if you're looking for a perfect soundtrack for whiling away your afternoon, then you really need look no further – this sumptuous new offering from Sweden native Akiine has everything you need. Be it a blissful accompaniment to an afternoon leading to the weekend, a constant, driving pace to get you to those post-work beers or simply something intriguing and new to pique your interest, then 'Paranormal Activity' is the song for you.
Now based in London, Akiine explains in the track's accompanying patter: "I feel like magic lives in me, I feel like a little world in a bigger galaxy but with them all inside me like an inner outer space. That's what the expression feels like. Like two forces. Kind of like a supernova glowing and glowing ready to implode."
This transcendental take glimmers throughout the song, where each element featured is gentle, be it the softly bouncing bass and rhythm, the playful pronunciation of the track's lead lyrics or the warm and and engrossing vocals of Akiine herself. But as gentle as it may be, this song is supremely striking, slowly building a hypnotic melodic trail and illustrating power through understatement.
'Paranormal Activity' is taken from Akiine's forthcoming Neptune EP, due out through Colour Station on the 30th October.