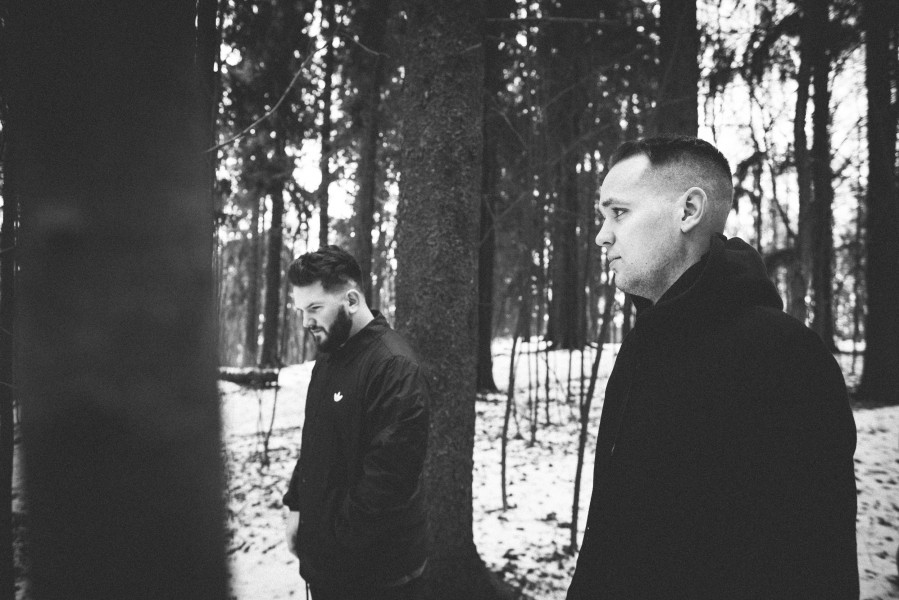 We're completely smitten with this Oslo-based duo, who as well as being music makers, run a fantastic monthly club night in their home city. A few months back, they dropped a track in the form of 'They Don't Know (ft. Varren Wade)', so we decided to share this with a panel of music-loving experts to get their thoughts and opinions as part of our new feature, Ja Ja Ja Roundtable!
So without further ado, let's introduce the members of this month's Ja Ja Ja Roundtable!
Robin Murray – CLASH | Online Editor
Lily Walker – Wonderland Magazine | Editorial
Jon Hillcock – Amazing Radio / BBC 6 Music / All Back No Front | DJ, Presenter, Podcaster
Will Street – Chess Club Records (Founder) / RCA (A&R Manager)
Paul Brown – Platinum Rye | Creative Music Coordinator
Tune in and scroll down to read our panel's thoughts of Loveless's effort, and for more of a taste of what the show has in store, find out what our Roundtable thought of Swedish duo MAASAI's track 'Forgive Me' by clicking just here, as well as checking out their opinions of KIll J's brand new track 'You're Good But I'm Better'…
Robin Murray – CLASH (Online Editor)
"It can get quite cold in Norway, the temperatures plummeting below zero – but then, perhaps that's why the area's club scene is in such rude health. Loveless is a new project from Eirik Tilleri and Filip Kollsete, two club-goers with a taste for soulful electronic music. Looking towards the UK, the producers have adapted the sounds of UK garage for Nordic climes, applying a real sense of originality in the process. 'They Don't Know' features Varren Wade on vocals, and it matches warm sub-low frequencies against a crisp, cool arrangement with that soulful melody on top to create something both ice cold and yet totally inviting."
Jon Hillcock – Amazing Radio / BBC 6 Music / All Back No Front (DJ, Presenter, Podcaster)
"There's a lot of this sort of thing about at the moment: slick dance pop with a smooth soul vocal. But 'They Don't Know's masterstroke is its MJ Cole-esque staccato string arrangement, which effectively serves to enhance the off kilter drama of that bassline. Eirik Tillerli – one half of Loveless – unsurprisingly cites Disclosure as a big influence, primarily due to the way the million-selling London duo take songwriting seriously, as opposed to being mere DJs who also produce. With that in mind, South London's Varren Wade's escapist lyricism lends the track an optimistic air, turning what could easily be a tired old 2-step re-tread into something fresh and immediate."
Lily Walker – Wonderland Magazine (Editorial)
"It's Friday evening. I'm still at my desk looking at archive pictures of Naomi Campbell in glittery dresses instead of doing work and I'm still hungover. This song is soothing me. This song is giving me LIFE. I'm not thinking about how much money I spent in Visions (I'd rather not talk about it) last night or that regretful McDonald's I bought at 2am, I am now Ms Campbell and I would look great in a glittery dress dancing to this just about anywhere.
Eirik Tillerli and Filip Kollsete, who make up Loveless, have probably thought the same about themselves at some point. Most likely, when they're on the dance floor at their own Klubb Loveless night. (In my head) I'm twitching my hips at the sound of every 90s-garage-lite drum machine beat in the club and, at the atmospheric vocal breakdown, I'm flicking my hair and looking round the room for anyone who can step to me in this moment. No-one, that's who. ' is pure dressed-to-the-nines, big-night-out vibes, without all that Ibiza glam overkill."
Will Street – Chess Club Records (Founder) / RCA (A&R Manager)
"This has a real old school UK garage vibe to it, "Re-e-e–wind, when the crowd say BO! SELECTA!" It's pretty uninventive and entirely pastiche but completely enjoyable at the same time which is to its credit. Not my personal favourite genre, but catch me at the right time in the club and I'll still have my hand in the air!!!"
Paul Brown – Platinum Rye (Creative Music Coordinator)
"Winter's Here. It's getting colder, the knitwear is on and the days are getting shorter. But for those of you wishing to grasp onto the fading light of that holiday in the sun and sea, I have one bit of advice: crank your heating up full blast, let the autumn shine through your windows, get on your Ray Bans and fluorescent shorts and put this track on high volume. The influences of UK garage and 2 step RnB are very clear in this track, and to be fair they nail it."