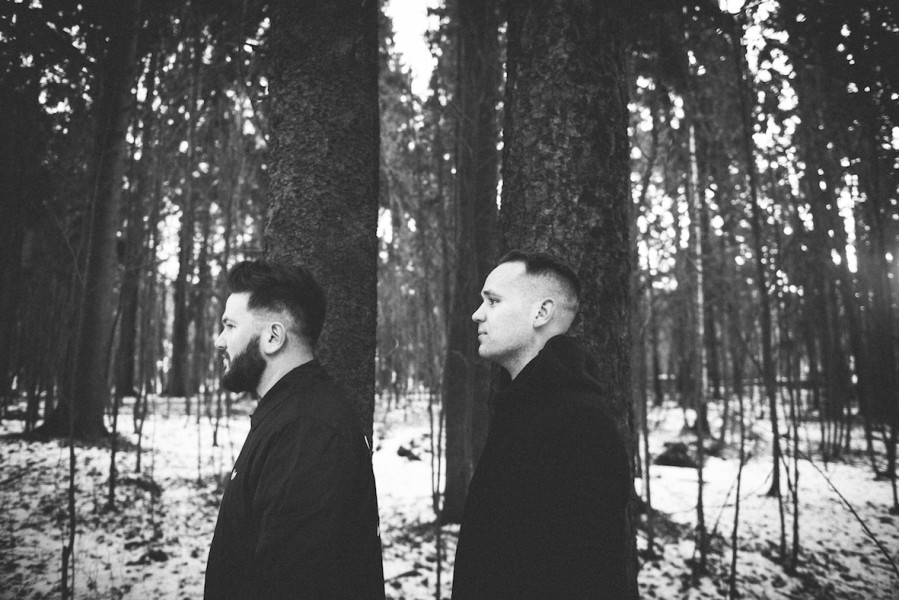 In just a few days time, a northerly wind is going to sweep through the Lexington in London, bringing the irresistibly pop-tinged electro tones of Norwegian duo Loveless along for the ride!
We're thrilled to have Loveless joining us at the October edition of Ja Ja Ja alongside KIll J and MAASAI, so we caught up with them ahead of the show to find out who they are, what their performance will hold and to tune in to a mixtape of some of their current favourite tunes.
Sign up as a Ja Ja Ja member to be the first to hear about our events, and to access exclusively discounted tickets as well as super-hot offers on Nordic activities around town…
Recommended Listening… With Loveless
Hello Eirik and Filip! Can you tell us a little bit about yourselves? Who are you, what are you into and what's your philosophy when it comes to music making?
Hi! We are two guys from a small town in Norway who decided one day, after having produced music on our own for some time, to try and make something together. After a while, Loveless started to emerge. The whole thing started basically with us just playing around with a capellas we found online, a process probably very familiar to a lot of other producers these days. Our philosophy is that the music we make must evoke a certain feeling in us! And that's basically it, we both have to feel like it's something special when we are making it. Whether it's making us want to dance or cry, or hopefully both at the same time!
We're very excited to have you join us at Ja Ja Ja in London – what should we expect from your performance there?
It's going to be so much fun! This is actually just our second time bringing a bit more live kind of setup to the stage, so we are really exited. You could expect some new material from our upcoming EP and actually a premiere of our next single dropping real soon. Maybe even a guest vocalist?
You've released just a couple of tracks so far, and we're completely in love with 'They Don't Know' feat. Varren Wade. What's the song-making process like for you, and where do you find your collaborators?
Well, our process is quite different from time to time. It really depends on what mood we're in or who we're collaborating with. That song specifically was our first time in the studio with Varren. We had just a simple sketch of the first verse of the song and it really triggered Varren. He fell in love with it right away and it didn't really take more than a day to make the song. He has now become a good friend and has co-written most of our upcoming songs.
We'll pretty much work with anybody who is talented and can add that little something extra to a song, vocally or lyrically. It doesn't really matter where, how or with whom it is made. We just want to make good music!
Can you tell us a little bit about each of the tracks that you've picked for your mix today, and what you like about them?
These may not be all brand new songs, but the fall is upon us, and these songs are perfect for the season.
Lil Silva – Dont You Love ft. Banks
His edgy production next to her amazingly soft vocals are just the perfect mix.
Tame Impala – New Person, Same Old Mistakes
The song is over 6 minutes long and pretty repetitive, but there is something about the bassline that feels hypnotic. You can just listen to it forever!
Disclosure – Magnets ft. Lorde
One of our favorite tracks of their new album, Caracal. Never really been a Lorde fan, but this one has us second guessing.
Alix Perez – Annie's Song (Maddslinky Remix)
The bounce and vibe of the song is just so infectious. Always a pleasure playing it in our DJ-sets.
NVOY – All Night
Had the pleasure of meeting and playing with these guys at our monthly club night, "Klubb Loveless", in Oslo earlier this year. Great guys making great music!
DJ Khaled – Gold Slugs ft. Chris Brown, August Alsina & Fetty Wap
Another one!
Banks – This Is What It Feels Like
With the help of Jamie Woon and Lil Silva on production, this song is a perfect tune in our eyes. The emotion is undeniable.
Justin Bieber – What Do You Mean
A big guilty pleasure for us the last couple of months. You just have to dance to this. We also remixed it and it might just pop up in our set at Ja Ja Ja!
George Maple – Talk Talk
Once again it's just the amazing delivery of her vocals on top of a club inspired track that makes this one special.
Drake – Hotline Bling
What do we need to explain? One of the greatest artists of our time and just a feel good track you can't deny.
And finally, do you have big plans for the rest of the year? If so, what do you have in store?
The rest of the year will be mostly spent in the studio finishing our upcoming EP Relationships. But we'll also be doing our monthly club night in Oslo, as well as doing some more shows abroad. Also look out for our new single 'Elephant' dropping this fall!